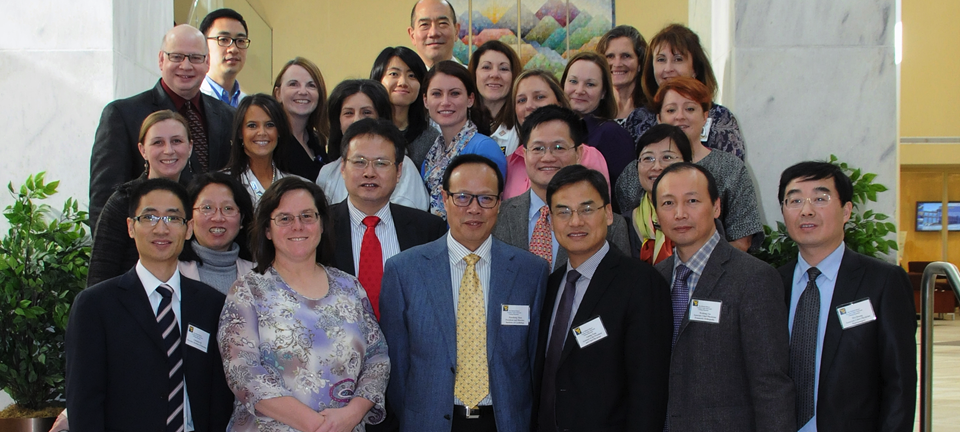 Welcome to the West Virginia University (WVU) Robert C. Byrd Health Sciences Center (HSC) Global Engagement Office (GEO).
GEO was created to transform lives through global health programs.
Our website is designed to share information on the broad range of activities that tie HSC to the world and to help us be recognized internationally as a leader in interprofessional global health engagement.
From strategic international partnerships to interprofessional education and participation in select global health initiatives, global engagement is a driving force in faculty and student life.
GEO at HSC is part of a larger, University-wide effort to increase global activities, called ONEGLOBAL. "WVU is a school with international reach. While our students, scholars and partners come from 110 countries, all 50 states and some U.S. territories, they are united by the Mountaineer pride and school spirit for which our campus is known."
Latest News
President Gee honored our GEO staff member, Dr. Ritu Dhungana and her family at graduation. We are very proud of her hard work and dedication in raising funds to help the recovery effort for the recent disaster in Nepal.
Dr. Ritu Dhungana, GEO staff member and native of Nepal joined efforts with student organizations on-campus to raise funds for the earthquake victims. Watch her interview for WBOY News.