WV STEM+ Family Travel Fund offers Dependent Care Travel Grants
WV STEM+ Family Travel Fund is now accepting applications through April 30. The first statewide program in the nation, the travel fund will provide female faculty and post-doctoral scholars at West Virginia public and private institutions of higher learning, including two-year colleges, the opportunity to apply for funding. The fund offers reimbursement of incremental child and eldercare expenses incurred as a result of traveling. The fund is made possible by a two-year grant from the Elsevier Foundation's New Scholars Program. The funds will be administered by the Division of Science and Research at the Higher Education Policy Commission. For more information, check out http://stemtravel.wvu.edu/

AWIS-WV receives 2014-2015 Star Chapter Award
The WV Chapter of AWIS has received the Star Chapter Award for the second year in a row. The Award is given to chapters that demonstrate through an application that they have done at least a minimum of activities that align with the Strategic Plan.

EYH Outreach Event to be held in April
Expanding Your Horizons (EYH): Our annual outreach event for middle school girls will be Saturday, April 18th at Potomac State College in Keyser, WV.  More details at the EYH link in the menu.

AWIS Networking Lunches
Come have lunch and network with women in STEM fields. All students and faculty are welcome! Look for the yellow AWIS table sign. Lunches are noon-1 in Hatfields, but feel free to come and go as needed.
***Wednesday, Jan 28*** This lunch will be a brown bag lunch held in White Hall 105 to watch the AWIS Webinar on The Federal Research and Development Budget.
Wednesday, Feb 18
Monday, March 2
Wednesday, March 18
Wednesday, April 15
Monday, April 27

AWIS Workshops
Save the dates! As a part of WVU's institutional partnership with AWIS, Cindy Simpson and Donna Dean will be presenting two workshops: Effective Communication and Equitable Solutions for a Retaining a Robust STEM Workforce (based on Donna's new book).  These workshops will be held June 2-3. We will also hold several networking events in conjunction with the workshops.
AWIS-WV Recognized as Star Chapter
The West Virginia Chapter was selected to receive the 2013 Star Chapter Award indicating that they are working toward the goals of the AWIS strategic plan. A press release is available at http://wvutoday.wvu.edu/n/2013/12/09/west-virginia-chapter-of-association-for-women-in-science-wins-2013-star-chapter-award

WVU Renews Institutional Partnership: Graduate Students get Complimentary Membership
WVU renewed its institutional partnership with AWIS in November 2013. A new benefit of this partnership is that WVU graduate students can receive a complimentary membership in AWIS National. Please follow this link to take advantage:
http://www.awis.org/wvu
Expanding Your Horizons 2013
Our annual outreach event for middle school girls was held Saturday, April 20th at West Virginia University. Check out photos from the event at our
EYH 2013 page
.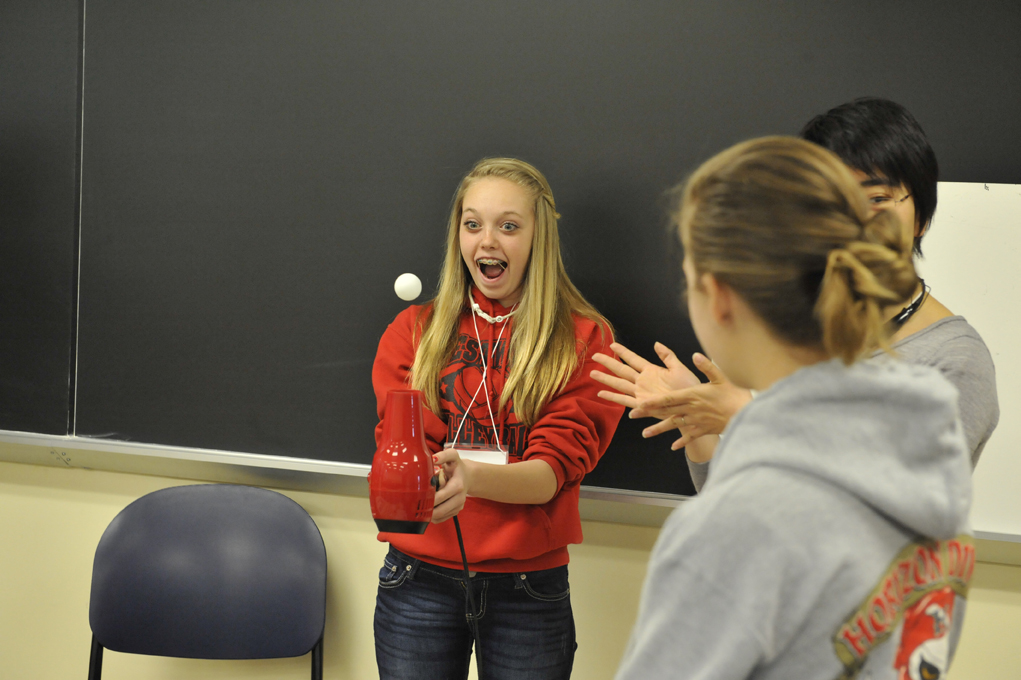 AWIS-WV President wins Buswell Award
Dr. Amy Keesee, President of AWIS-WV, was selected by the WVU Council for Women's Concerns to receive the 2012 Mary Catherine Buswell Award for her service to women at WVU. She was nominated by Dr. Linda Vona-Davis with supporting reference by Dr. Donna Dean.