Teaching Scholars Summer Institute
Monday, June 4, 2018 through Friday, June 8, 2018
The 14th Annual Teaching Scholars Summer Institute will focus on developing educational theories/ technologies as well as promoting educational skills, critical thinking and innovative educational approaches.  When making your travel arrangements take into consideration that Scholars are expected to attend through Friday, June 8, 2018. 
The 2017 Teaching Scholars Summer Institute schedule is posted here as well as the Simulation Certification I, II and III schedule with objectives for your review.  Continuing Education Information
Simulation Certificate Course:
For 2018 we will offer certificates in Simulation. Participation in Simulation I, II, or III certificate program requires having completed the Teaching Scholars Summer Institute certificate. For Simulation II the pre-requisite also includes completion of Simulation I. Our Simulation Center is certified by the Society for Simulation in Healthcare.   Simulation Certification Content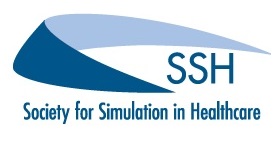 West Virginia Simulation Training and Education for Patient Safety (WV STEPS)

The TARGET AUDIENCE includes health sciences faculty of all levels from Medicine, Pharmacy, Dentistry, Nursing, Public Health and allied health professionals, the modules for the program include:
Learning styles and strategies
Scholarship in education
Information technology
Leadership in education
Assessment
Course Objectives
Follow the Institutes participants should be able to:
Enhance leadership in teaching/learning.
Promote excellence in teaching and scholarship in teaching.
Promote and develop teaching modalities.
Become more learner-centered.
Discuss the importance of assessment in academia and differentiate among different types of assessment.
Summer Institute Fees
Attendees are required to attend all sessions that they register for to receive a certificate.  The Teaching Scholars Summer Institute fee is $1,500.00 per participate; if 4 or more faculty attend from one institution the cost is $1,250.00 per person.  Early bird registration is $1,350.00 per person by March 31, 2018; after that date the fee is $1,500.00 per participant.
The Simulation I fee is $500.00 per person, Simulation II is an additional $250.00 per person, and Simulation III is an additional $250.00 per person. For Simulation I, II and III the fee is $1,000.00 per person.  
We will accept the following credit cards via fax or US Postal Service only (We are prohibited from receiving your credit card information via e-mail.):
Visa
Diners Club
American Express
MasterCard
Discover
For a major credit card include in this order:
Cardholder Name
Cardholder Billing Address
Card Number
3 digit V code or MC code from the back of the credit card
Expiration Date
Payment information can be sent via fax to 304.293.5999 OR send checks made payable to West Virginia University to:
Gwendolyn Marshall, MSIR
Program Coordinator Senior
Faculty Development
WVU Health Sciences Center
PO Box 9170
Morgantown, WV 26506-9170
A $50.00 fee will be charged for all canceled registrations.
When sending credit card info in addition to the card number, security and expiration date please specify the exact TYPE of credit card.  Please note that our fax machine is located in a secure office.  We are prohibited from receiving your credit card information via e-mail.
 
For WVU faculty, fellows and graduate students contact gmarshall@hsc.wvu.edu for information on the payment process.
Traveling To Morgantown, WV
Visit Morgantown.com and click on about Morgantown for information on flying into Morgantown Municipal Airport Hart Field.
Visit Mountain Line Transit Authority and click on the "Grey Line" tab for information on twice daily (365 days) to/from Greater Pittsburgh International Airport.
Motown Taxi Open 24 Hours Morgantown, WV 26508 (304) 291-8294 Summer scholar visitors, use only this cab company!
If you are renting a vehicle the following car rental agencies are located at Hart Field: Hertz, Avis
Morgantown is 1 1/2 hours from Greater Pittsburgh International Airport if one opts to fly into that airport and take I-79 South to Morgantown.
The closest Amtrak/Greyhound service would be downtown Pittsburgh with an easy trip into Morgantown via the Mountain Line Transit Authority "Grey Line."
Hotel Accommodations & Parking
Euro-Suites Hotel - 304.598.1000
Offers van service to /from the Euro to the HSC Monday-Friday, 7:00 am to 7:00 pm.      
Hilton Garden Inn - 304.225.9500
Two, 12 passenger vans available 24 hours per day.
Hampton Inn - 304.599.1200
Very close to the HSC, but be extremely carefully crossing the multi lane road to get to the HSC.  
Holiday Inn - 304.241.6649
1188 Pineview Drive
14 passenger hotel van; business center; indoor pool; restaurant
Group Name: Teaching Scholars Institute
June 5-11, 2017
(5) 1 king bed
(5) 2 queen beds
Group rate:   $109.00 plus tax
Group code:  TSS
Cutoff date:   May 22, 2017
Parking at the HSC
As on other college campuses parking is an issue at the   WVU Health Science Center. The only parking that would be available to those who attend the Teaching Scholars Summer Institute and /or the Simulation certificate program will be in the "Mountaineer Station" which is very close to the HSC. Please take the daily  parking fee and your  daily institute schedule into consideration as you select a hotel for the duration of the week. Also note that parking fines begin at $20.00 should you elect to park illegally!


From the Mountaineer Station if attending the Teaching Scholars Program follow the covered walk way into the Health Science Center (HSC).  As you enter the HSC go pass the Pylons, which are the 4 marble columns, and take the elevator to the ground floor, go to your right, past the Book Store and the IPE classrooms will be to your right.
If using a hotel van please enter by the covered walk way and follow the directions.



GPS info for Mountaineer Station:
(across from Applebee's)
1112 Van Voorhis Drive
Morgantown, WV 26506

The "Mega Bus" departs/arrives at the WVU Mountaineer Station, which is close to the HSC.

If you have further questions please advise before Thursday, May 18, 2018.
Registration
Click here for the Teaching Scholars Summer Institute application and registration summary.  Be certain to submit the short version of your CV and the third person biosketch narrative along with the application.  Please make certain your Social Security Number is NOT on any documents that you submit.
Print, complete and return to Gwendolyn Marshall at the address below OR
Scan and e-mail as an attachment to gmarshall@hsc.wvu.edu OR
Fax to 304.293.5999
Questions on the 2017 Institute can be directed to:
Gwendolyn Marshall, MSIR
Program Coordinator Senior
Faculty Development
WVU Health Sciences Center
PO Box 9170 Morgantown, WV 26506-9170
Voice: 304.293.5266
gmarshall@hsc.wvu.edu