HSC Cafe
EiO is open 7:00am till 6:00pm, Hugh Baby's and Little Donkey are open 11:00am till 6:00pm. 
Open on the weekends from 11:00am-3:00pm
Update: July 29, 2016 - What will it be called?
Now Hiring!
Want to be part of the new dining experience at HSC? Apply at http://www.themarketatwvu.com/
New Partnership for all restaurants under Fresh Hospitality!
Fresh Hospitality is pleased to announce their partnership with Dietitian Lindsey Joe RDN, LDN who will help with all nutrition information for all the restaurants under the Fresh Hospitality umbrella.
Lindsey is a Registered Dietitian Nutritionist living, working and playing in Nashville,TN. She graduated from the Dietetic Internship program at Vanderbilt University Medical Center, and prior to this, earned her Bachelor's degree in Human Ecology from The University of Tennessee, Knoxville. She is a weight management expert and consultant for companies in the food and beverage industry. Lindsey has appeared on News Channel 5's Talk of the Town and is regularly featured on HealthDay Living. Her passion for nutrition communications and "do-it-yourself" food philosophy at HandmadeHealthy.com aims to you help craft the healthy that makes you happy!

What's happening to the HSC Cafe?
The Health Sciences Cafe space is undergoing a revitalization. Over Summer 2016, with an estimated completion date of the Fall semester, the new space will offer exciting new restaurants, food options, coffee space and meeting areas to meet, study, relax and unwind. 
Until then, keep checking here for more information and don't forget to check out food vendors available between Ruby and Health Sciences all throughout the renovation.

What food is coming?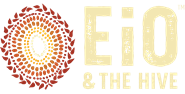 Inspired by the vision of a place where Everything Is Organic, EiO & THE HIVE is where healthy meets delicious and global flavors blend with locally-sourced produce and meats.
We are committed to forming local partnerships with organic farmers and artisans.  We pledge transparency to you, our community, because we are proud of the product that we serve, and we want you to appreciate its value, too!

Little Donkey was born out of our love of the vibrant flavors and brilliant combinations that traditional Mexican cooks have created for centuries. The recipes that we have researched and tasted inspired us and gave us a glimpse into the soul of fresh ingredients and regional cooking.  We started to understand and see that this is family food, comfort food, party food and soul food. We saw direct relationships to the way traditional southern cooks celebrate, comfort and nourish with our own regional cooking and we wanted to bring it to Morgantown - to be apart of the new fresh kitchen at the Health Science Center.  We look forward to highlighting where we source food from, the fresh, made from scratch way we prepare it, and the many healthy options on our inspired menu! 

Celebrity pit master Patrick Martin delivers the highest quality burgers & BBQ in Morgantown! Inspired by his uncle Hugh, the baby of family, Hugh Baby's is a throw-back burger and BBQ joint.  Everything is made fresh on-site - the old-fashioned way. We grind our own meat and hand-patty the burgers every day. We hand cut the fries and make the shakes from scratch. We smoke the pork and turkey on-site.  Pat Martins restaurants have been featured on the Food Network, Travel Channel, Cooking Channel, and The Today Show and in publications such as Bon Appetit, Esquire, Conde Nast Traveler, and Men's Journal. Pat is a member of the famed Fatback Collective, a philanthropic group of restaurateurs, pit masters, chefs, farmers and writers who strive to help others in times of need in the diverse and modern South.
Find out more about the renovation