Chronic Disease Research Program, WV INBRE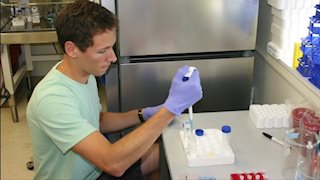 Request for Applications
WV-INBRE is announcing a Request for Applications for WV-INBRE network investigators to conduct pilot research on projects related to chronic disease (e.g. cardiovascular disease, diabetes, cancer, obesity, addiction, etc.). The CDRP pilot award program targets small, focused research projects related to the multi-disciplinary research theme of WV-INBRE: cellular and molecular biology with an emphasis on chronic disease to generate preliminary data for publications and grant applications. Proposals are strongly encouraged that would identify and/or validate biomarkers that lead to early detection or improved diagnosis of chronic diseases as listed above. The proposed research should not overlap with other funded research projects.
Release date: February 15, 2017
Letter of Intent due: March 1, 2017
Application Due date: April 17, 2017
Award date: on or about August 1, 2017
For complete information, please see CHRONIC DISEASE RESEARCH PROGRAM RFA.