WVU Cancer Institute to offer free skin cancer screening at Mary Babb Randolph Cancer Center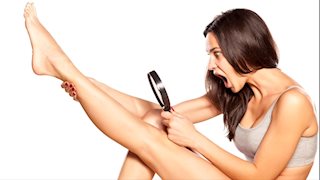 MORGANTOWN, W.Va. – The WVU Cancer Institute's Mary Babb Randolph Cancer Center will offer free skin cancer screenings from 4 to 7 p.m. on Thursday, May 18, at the Cancer Center. Advance registration is required by May 15. Call 304-598-4500 to make an appointment.
Participants will be asked to complete a form describing their medical and sun exposure history and will be examined by a physician. If anything suspicious is found during the five-minute exam, the patient will be referred for a dermatology appointment.
"Unlike some cancers, skin cancer can be detected at an early stage when it is curable," Michael Kolodney, M.D., Ph.D., chief of WVU Medicine Dermatology, said. "Even melanoma, the deadliest kind of skin cancer, has a high cure rate if detected early. That is why it is so important to schedule an annual skin cancer screening by a physician."
In addition to seeing a physician annually, Dr. Kolodney recommends a monthly skin self-exam. "You should check for things like changes in moles, dry and scaly rough patches, and slowly growing bumps," he said. "Get to know your skin and what is and isn't normal."
He added that two of the most important pieces of advice he can offer to prevent skin cancer is to avoid spending a lot of time in the sun and avoid tanning beds and sun lamps because both natural and manmade U.V. exposure are the primary causes of all skin cancers.
He recommends avoiding the sun between 10 a.m. and 4 p.m., when the sun's rays are most intense.
Other recommendations include applying a broad-spectrum sunscreen with an SPF of 30 daily; wearing sunglasses that block most harmful rays; wearing long sleeves, long pants, and a hat with a wide brim when you are outside.
The American Academy of Dermatology estimates that one in five Americans will be diagnosed with skin cancer in their lifetime, and one person dies from melanoma every hour.
"Our annual skin cancer screening is an opportunity to continue raising awareness about skin cancer and to remind and encourage people to follow advice on how to protect their skin," Kolodney said.
For more information: Amy Johns, Director of Public Affairs, 304-293-7087