Planning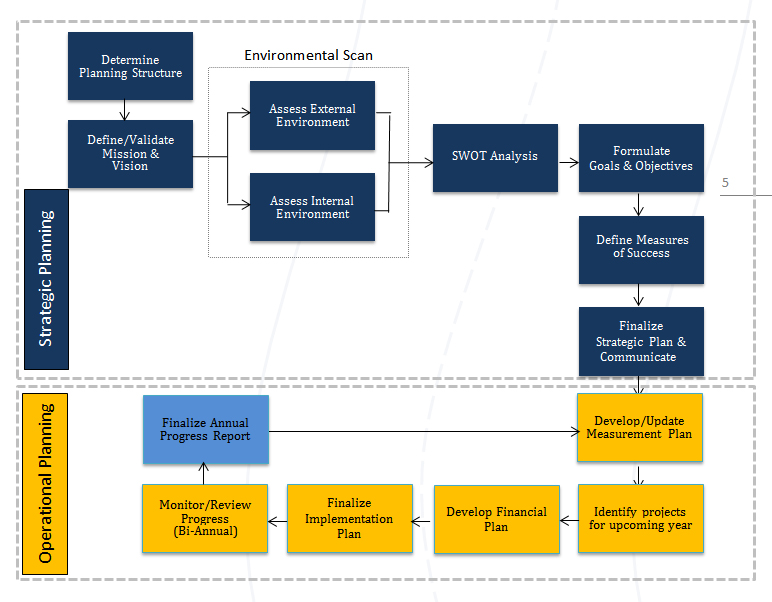 The Office of Institutional Planning offers Fast Track Planning for strategic and operational planning in higher education. We offer hands on training if requested. Many organizations spend countless hours developing a strategic plan just to have it sit on a shelf after its completion. In order to achieve the goals and objectives outlined in a strategic plan an organization has to plan for the implementation.
We also faciliatate and track the HSC 2020 Plan. The strategic planning process at the Health Sciences Center was a grassroots effort that involved over 250 faculty, staff, and students. Seven strategic planning workgroups were formed to assess the current environment as well as to provide input in the development of strategic priorities.
Detailed reports were generated by each of these workgroups, which later served as discussion documents when formulating the strategic priorities for the Health Sciences Center. The leadership of these seven work groups collectively worked to develop the priorities, goals, and objectives of this plan.
The deliverables of the strategic planning process include: 1) strategic plan, 2) implementation plan, and 3) template for an annual progress report. All HSC Schools are encouraged to use a similar process and deliverables during their respective strategic planning initiative. A central repository is maintained in the Office of Institutional Planning to track the progress of the entire Health Sciences Center with respect to all strategic planning initiatives.
In order to move WVU collectively forward, it is imperative that the strategic priorities developed by the Health Sciences Center directly support the goals developed during the University's strategic planning process. In order to ensure consistency, several representatives from the Health Sciences Center are part of the University strategic planning process.
The HSC 2020 Plan will be updated regularly with more specific goals identified by the schools and programs within the HSC, and with reports on our progress.