Students
Current Trainees and Associate Scholars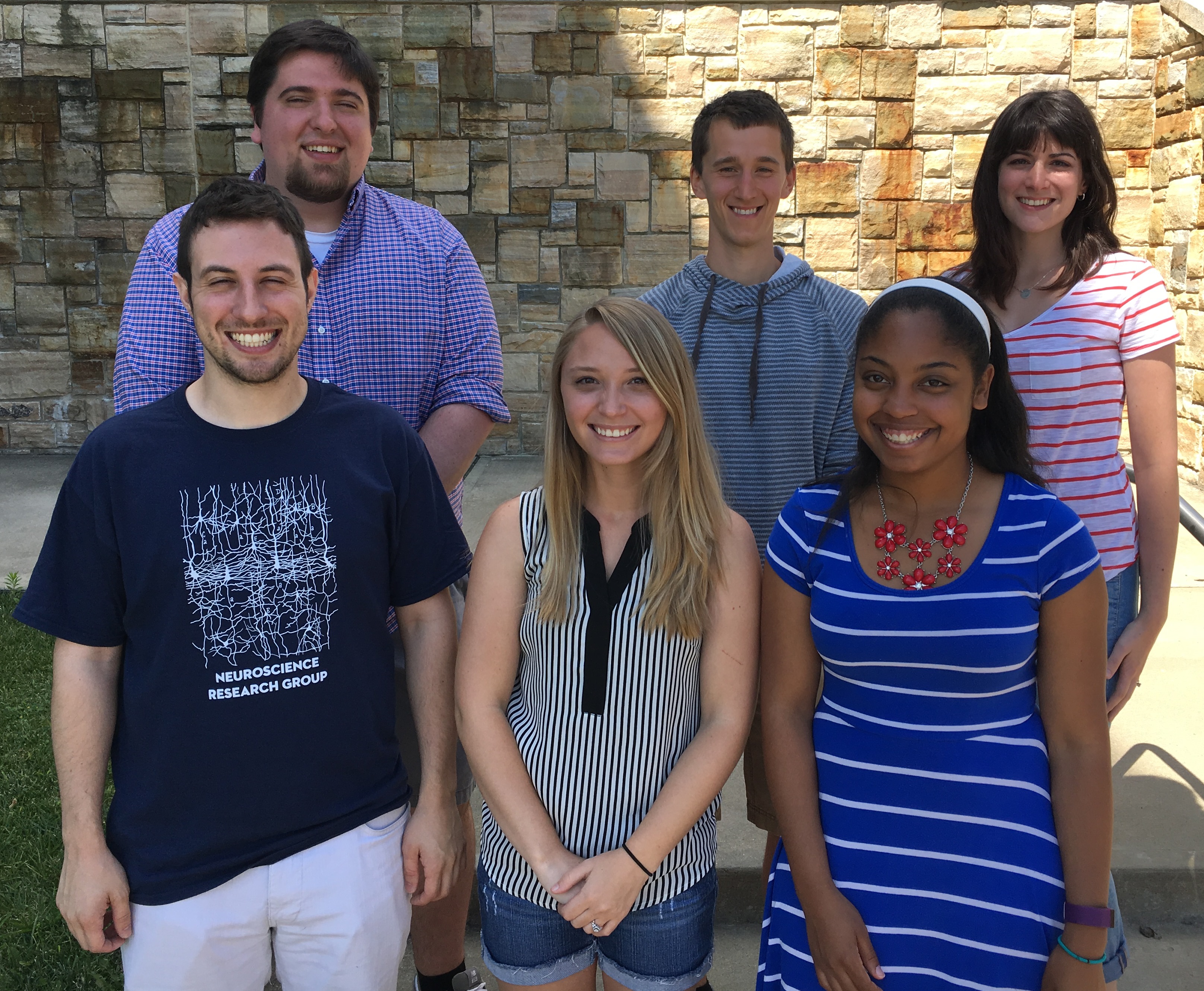 Left to right, top: Doug Thornton, Josh Gross, Deidre O'Dell. Left to right, bottom: Nick Felicione, Jenny Ozga, Desiree Williford.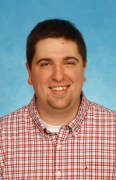 Doug Thornton
Doug is in his first year as a trainee on the training grant.  He is a PhD student in the Department of Pharmaceutical Systems and Policy and is a recent graduate of the WVU School of Pharmacy professional degree.  His most recent project is assessing the combined use of selective-serotonin reuptake inhibitors and platelet aggregation inhibitors among individuals with co-occurrring heart disease and depression or anxiety.  "This training grant will afford me the opportunity to expand both my clinical and research experiences. I will also be able to work with top members of the research community at WVU and other partner universities."
Doug's advisor is Dr. Nilanjana Dwibedi.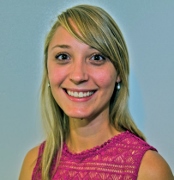 Jenny Ozga
Jenny is in her first year as a trainee on the training grant.  She is a second year PhD student in the Behavior Analysis program within the Department of Psychology. Her lab focuses on behavioral pharmacology, and how drugs and behavior interact in different environmental contexts.  She is also currently conducting research in Dr. Melissa Blank's tobacco and health research laboratory, within the Behavioral Neuroscience program area in the Department of Psychology. Her lab is currently working on two projects:  1) understanding the influence of electronic cigarettes on assisting with smoking cessation and 2) examining patterns of dual-tobacco use (i.e., smokeless tobacco and cigarette use).  "Being a trainee on the T32 will help me gain additional research and clinical experiences, related to addiction, to expand the diversity of my training. This will make me a more well-rounded candidate for postdoctoral opportunities."
Jenny's advisors are Drs. Karen G. Anderson and Melissa Blank.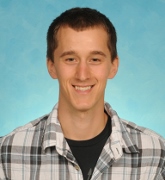 Joshua Gross
Josh is in his first year as a BBS trainee.  He is in his second year as a PhD student in Physiology and Pharmacology in the Biomedical Sciences Program.  He is investigating the role of Regulator of G Protein Signaling-12 (RGS12) in neurotransmitter systems of the CNS and neuropsychiatric diseases such as schizophrenia. My research interests would be neuropsychopharmacology, behavioral neuroscience, and molecular biology.  "I think the BBS T32 will help me to facilitate collaborations across basic and clinical sciences, as well as provide a strong training in concepts and techniques ranging from molecular to behavioral levels of analysis."
Josh's advisor is Dr. David Siderovski.



Past Trainees
Danielle Doll
West Virginia University
Margeaux Gray
Dickinson College, PA
Sylvia Mrowka
Penn State University, Altoona
Erienne Olesh
University of Puget Sound, WA
Elvonna Atkins
Florida A&M University
Danielle Davidov
Marshall University, WV
Richard Felix
Washington State University
Rolf Hansen
Gannon University, PA
Lindsay Lueptow
Univ. of Wisconsin - Milwaukee
Paula Prentice
University of Albany, SUNY
Cameron Randall
UNC Chapel Hill
Michael Seminerio
Washington & Jefferson College, PA
Merideth Smith
Beloit College
Ryan Turner
Western New England College
Tricia Wilkins
SUNY Buffalo