Students
Current Trainees and Associate Scholars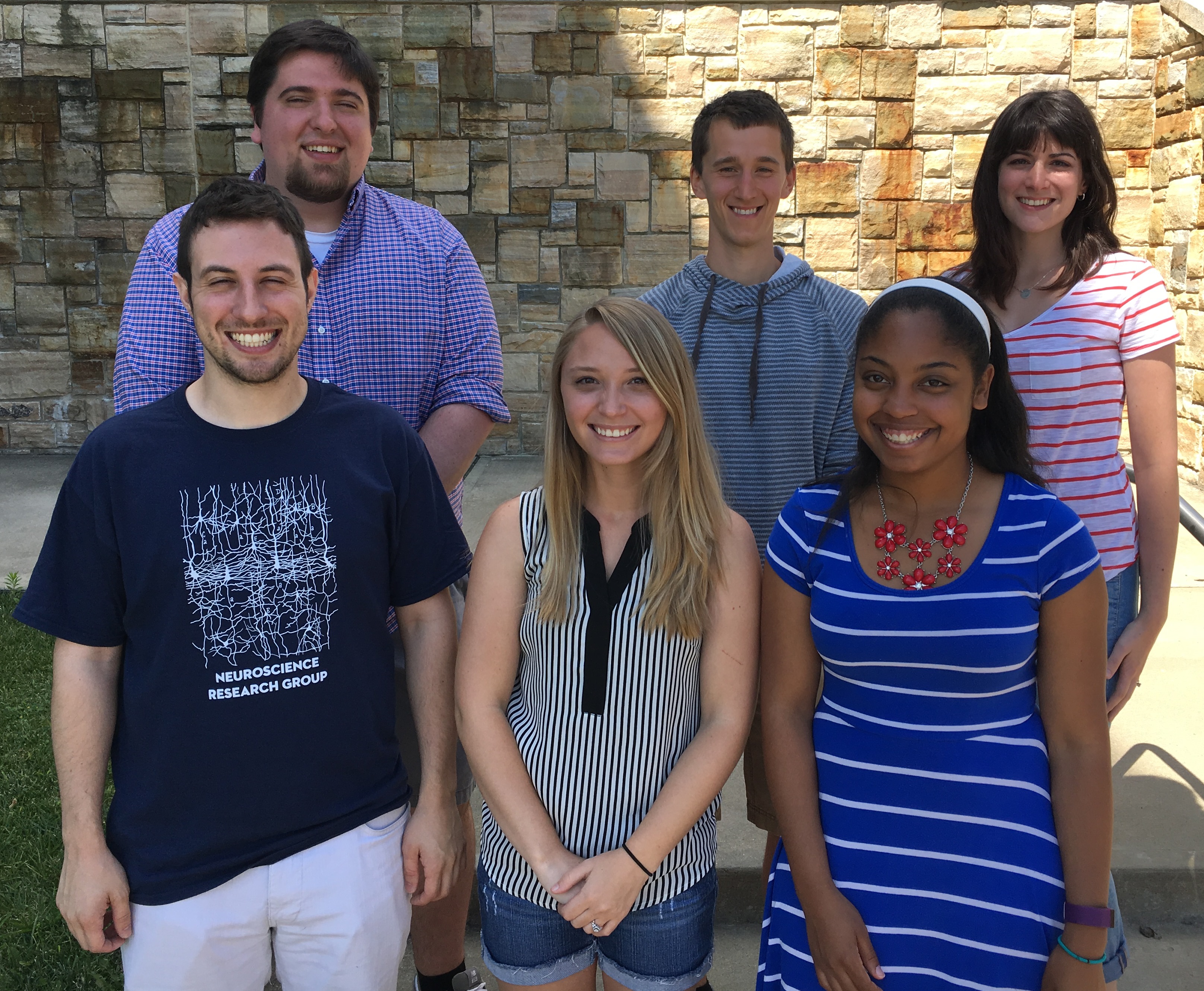 Left to right, top: Doug Thornton, Josh Gross, Deidre O'Dell. Left to right, bottom: Nick Felicione, Jenny Ozga, Desiree Williford.
Rebecca Hagedorn
Rebecca is in her first year as a trainee on the training grant.  She is a second year PhD student in Animal and Food Sciences.  She works in the Lifestyle Intervention Research Lab, where they focus on lifestyle modifications to prevent chronic disease across the lifespan.  Her work specifically focuses on young adults in college who are food insecure, and behavioral differences driven by food insecurity.  "The training grant will allow me the opportunity to collaborate and train with clinicians and researchers outside of my field.  The behavioral aspects of the program will enrich my current training while the biomedical experiences will broaden my horizons to encompass basic science and create a multidisciplinary foundation necessary to tackle public health issues." Rebecca's advisor is Melissa Olfert. 
Shane Kaski
Shane is in his first year as a trainee on the training grant. He is a PhD student in the Departments of Behavioral Medicine and Physiology and Pharmacology/Neuroscience, participating in the Cellular and Integrative Physiology program. He works in the laboratory of Neurobiology and Genetics of Substance Abuse. His research focuses on developing adjuvant therapies for reducing the addictive potential of opioid drugs. "The interdisciplinary focus of the BBS T32 training grant provides me with the access to expertise in Psychology, Biomedical Science and Public Health necessary to make meaningful advances in combating a problem as multifaceted as opioid addiction." Shane's advisors are Vincent Setola and David Siderovski.
Kristen Trexler
Kristen is in her first year as a trainee on the training grant.  She is a third year PhD student in the Department of Psychology, participating in the Behavioral Neuroscience Program.  Her lab focuses primarily on endocannabinoids, stress, and inflammation.  Her projects focus on evaluating emotionality-related changes during cannabinoid withdrawal and identify compounds to attenuate behavioral changes during that withdrawal.  "Serving as a trainee on the BBS program offers me the opportunity to experience clinical immersion which will help to broaden my understanding of the applications of clinical work and allow me to think more creatively about my own research.  It also offers me training in important skills such as planning, communicating, and networking with individuals outside of my typical circle."  Kristen's advisor is Steven Kinsey.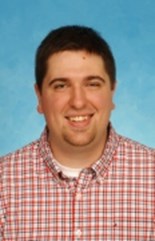 Doug Thornton
Doug is in his second year as a trainee on the training grant.  He is a PhD student in the Department of Pharmaceutical Systems and Policy's Health Services and Outcomes Research program. His current research is focusing on consequences of chronic opioid therapy, changes in health-related quality of life relating to chronic opioid use, and evaluating the availability of naloxone in the community.  "This training grant will afford me the opportunity to expand both my clinical and research experiences. I will also be able to work with top members of the research community at WVU and the other partner universities."
Doug's advisor is Dr. Nilanjana Dwibedi.
Jenny Ozga
Jenny is in her second year as a trainee on the training grant.  She is a third-year PhD candidate in the Behavior Analysis program within the Department of Psychology, working under Dr. Karen G. Anderson. This lab focuses on behavioral pharmacology and how drugs and behavior interact in different environmental contexts.  She is also currently conducting research in Dr. Melissa Blank's tobacco and health research laboratory, within the Behavioral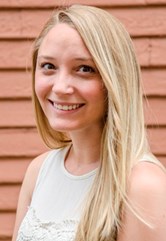 Neuroscience program area in the Department of Psychology. This lab is currently working on two projects:  1) understanding the influence of electronic cigarettes on assisting with smoking cessation and 2) examining patterns of dual-tobacco use (i.e., smokeless tobacco and cigarette use).  "Being a trainee on the T32 has helped me meet researchers outside of my department and has exposed me to various research projects being conducted university-wide. It has also given me essential training in grant writing, and has expanded the diversity of my training by giving me the opportunity to do a clinical immersion in addition to research experiences."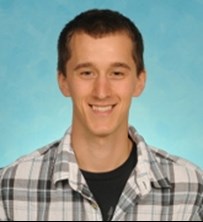 Joshua Gross
Josh is in his second year as a BBS trainee.  He is in his third year as a PhD student in Physiology and Pharmacology in the Biomedical Sciences Program.  He is investigating the role of Regulator of G Protein Signaling-12 (RGS12) in neurotransmitter systems of the CNS and neuropsychiatric diseases such as schizophrenia. His research interests would be neuropsychopharmacology, behavioral neuroscience, and molecu
lar biology.  "I think the BBS T32 will help me to facilitate collaborations across basic and clinical sciences, as well as provide a strong training in concepts and techniques ranging from molecular to behavioral levels of analysis."
Josh's advisor is Dr. David Siderovski.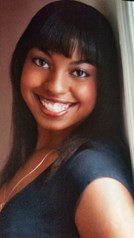 Desireé Williford
Desireé is in her second year as a trainee on the training grant.  She is a third year Ph.D. student in the Clinical Psychology program (Clinical Child Training Area) within the Department of Psychology. Her primary lab (under the direction of Dr. Christina Duncan) focuses on pediatric psychology, with an emphasis on family-based interventions, adherence to medical regimens, provider-patient-parent communication, health literacy, and other psychosocial factors as they relate to children who have a chronic illnesses and injuries. She has also recently begun conducting research in Dr. Amy Herschell's lab, exploring implementation and dissemination of evidence-based interventions.
Desireé has recently completed her Master's Thesis, "Secrets and Lies:  A Profile-Based Examination of Youth and Parent Information Management Strategies and Adolescent Electronic Cigarette Use", and as a result has earned her M.S. in Clinical Psychology. She also is working on a HRSA-funded grant focusing on developing a pictorial asthma action plan for youth and families. "As a trainee on the T32, I have the opportunity to gain additional research and clinical experiences beyond the scope my current training. I also have access to valuable mentorship that will prepare me for a career focused on engaging in collaborative research across multiple disciplines." 
Desireé's advisors are Drs. Christina Duncan and Amy Herschell.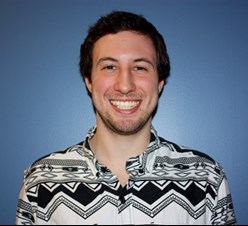 Nick Felicione
Nick is in his second year as a trainee on the training grant. He is a 4th year PhD student in the Behavioral Neuroscience program within the Department of Psychology. His research in Dr. Melissa Blank's lab focuses on understanding behavioral and physiological factors promoting addiction. More specifically, he focuses on evaluating nicotine and tobacco products, with a particular interest in alternate tobacco products such as electronic cigarettes. Current projects include: 1) comparing methods of electronic cigarette puff topography, 2) characterizing patterns of dual use of cigarettes and smokeless tobacco, 3) evaluating the role of electronic cigarettes in a smoker's choice to quit smoking, and 4) integrating a smoking cessation intervention into an outpatient opioid-addiction treatment clinic. "As a trainee on this grant, I am able to develop as a more comprehensive researcher by gaining experience, skills, and education in behavioral, biomedical, and public health sciences." Nick's advisor is Dr. Melissa Blank.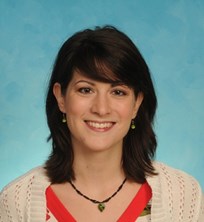 Deidre O'Dell
Deidre is in her second year as a BBS trainee.  She is a third year PhD student in Neuroscience in the Biomedical Sciences Program.  She is currently investigating if manipulating the perineuronal net in one of the deep cerebellar nuclei, the anterior interpositus nucleus, could lead to facilitated extinction of eyeblink conditioning.  Her research interests are behavioral neuroscience and the study of the underlying mechanisms of learning and memory in healthy and disease states.  "This training grant opens up opportunities for me to diversify my research training and gives me a chance to gain clinical experience as well.  It also grants me a chance to expand my scope beyond basic science into other areas of behavioral study. " Deidre's advisor is Dr. Bernard G. Schreurs.
Past Trainees
Danielle Doll
West Virginia University
Margeaux Gray
Dickinson College, PA
Sylvia Mrowka
Penn State University, Altoona
Erienne Olesh
University of Puget Sound, WA
Elvonna Atkins
Florida A&M University
Danielle Davidov
Marshall University, WV
Richard Felix
Washington State University
Rolf Hansen
Gannon University, PA
Lindsay Lueptow
Univ. of Wisconsin - Milwaukee
Paula Prentice
University of Albany, SUNY
Cameron Randall
UNC Chapel Hill
Michael Seminerio
Washington & Jefferson College, PA
Merideth Smith
Beloit College
Ryan Turner
Western New England College
Tricia Wilkins
SUNY Buffalo