Post-Doctoral Association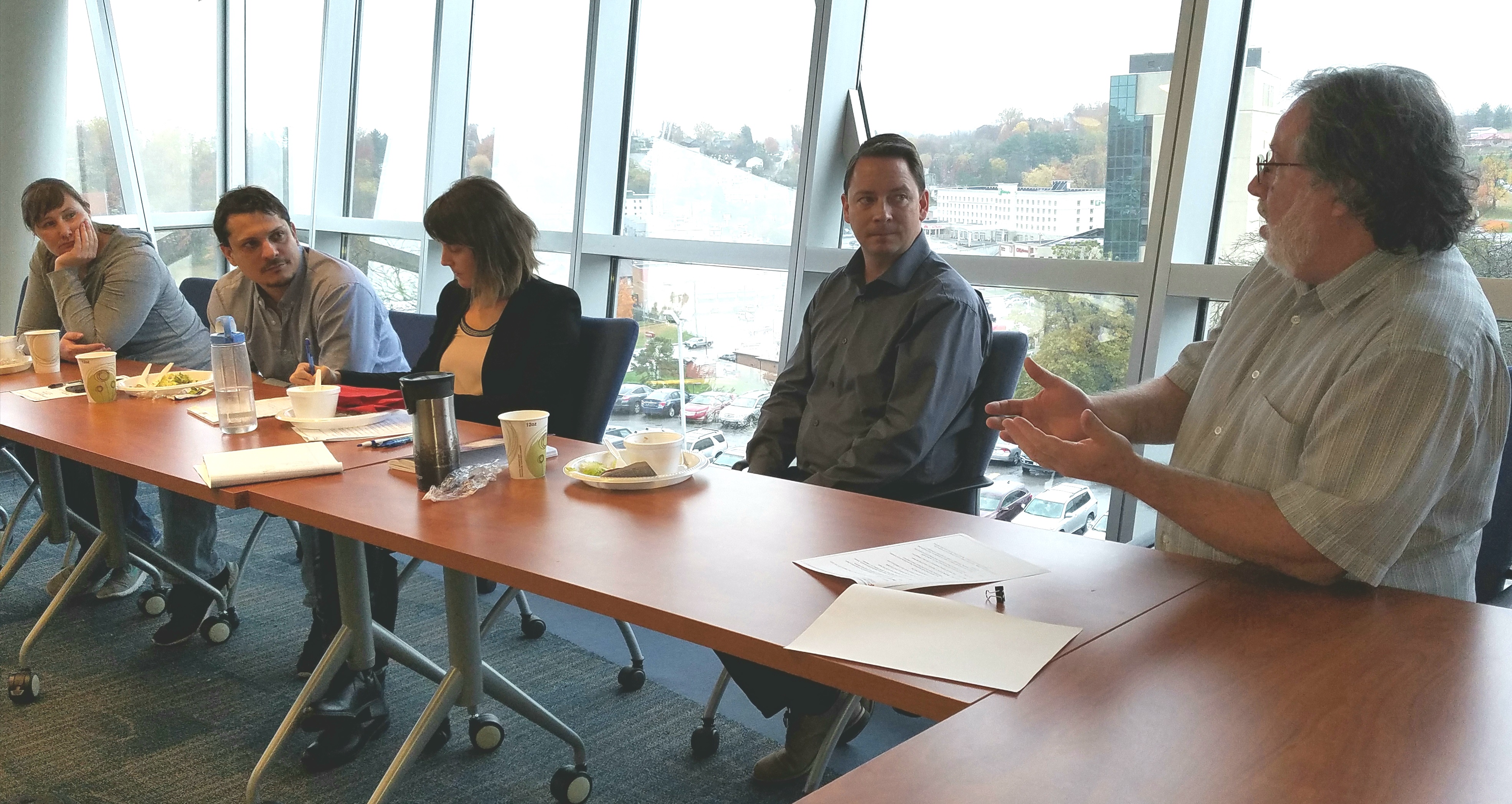 Photo above and below: At the PDA Monthly meeting (November 6, 2017) Dr. Michael Schaller and Dr. Aaron Robart give the postdocs some tips on how to deliver a dynamic chalk talk for a faculty position in the biomedical sciences.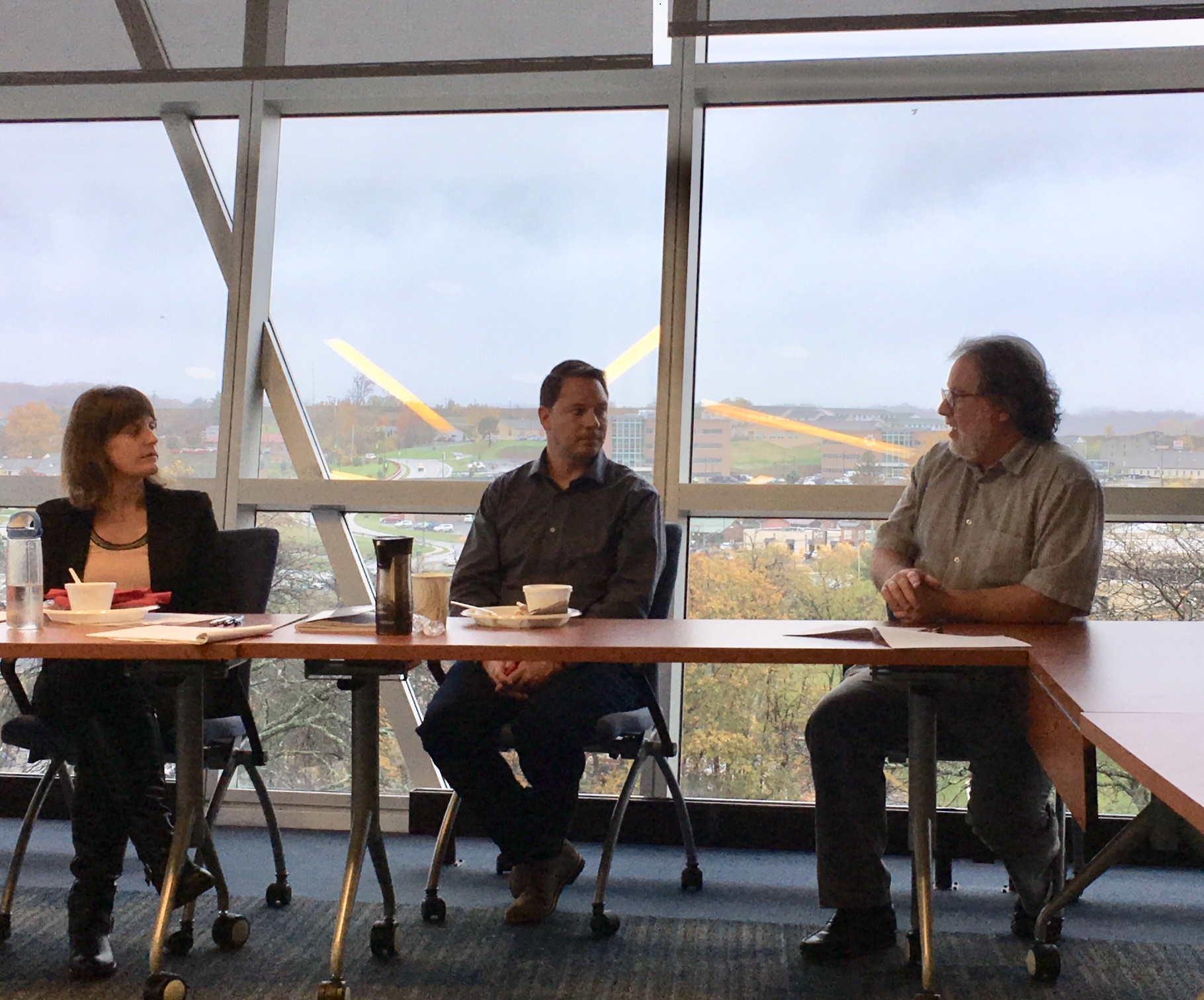 The mission of the West Virginia University Biomedical Post-Doctoral Association is to empower our post-doctoral scholars through enhancing career development, supporting mentor-mentee relationships, and fostering independent growth during this valuable training step. 
 
Our membership is open to all post doctoral trainees at the West Virginia University Health Sciences Center.

Some of the activities and opportunities provided by the WVU Health Sciences Post-Doctoral Organization include:
Monthly meetings focused on career advancing skills
Upcoming Meetings:
November 6, 2018: "How to give a chalk talk for a tenure track position in Biomedical Sciences" presented by Dr. Michael Schaller, Chair of the WVU Department of Biochemistry.  Noon, 201 BMRC
December 14, 2018: "Postdocs Practice Chalk Talks" Noon, 101 BMRC
The Health Sciences Center Office of Research and Graduate Education provides travel awards  (500 USD) for postdoctoral fellows to present their work at a professional meeting. Applications will be considered for conference attendance during spring 2017 (Jan. 1 – June 30, 2017) or fall 2017 (July 1 – Dec. 31, 2017) semesters. The application deadline for spring conferences is March 31, 2017; the deadline for fall conferences is Sept. 30, 2017. Attendance at Postdoc Association meetings will be taken into consideration as applications are screened. Please contact PDA or check for announcements.
Facilitate teaching opportunities
Opportunity to attend a Grant Writing Seminar on-campus
Advocating for postdoc inclusion in the activities of other campus organizations
Access to resources provided by the West Virginia University Office of Graduate Life & Education (e.g. Preparing Future Faculty Workshop, Science Writing Support Non-Native English Speakers, Individual Development Plans, etc.)