2013
Joseph W. Polli, Ph.D.
Drug Metabolism and Pharmacokinetics, GlaxoSmithKline, Inc, Research Triangle Park, NC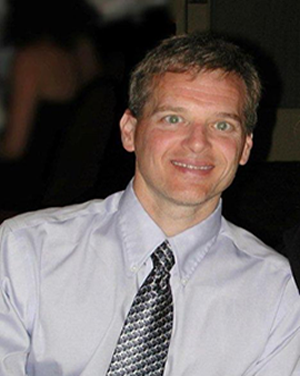 Dr. Polli received his B.Sc. in Molecular and Cellular Biology in 1986 from The Pennsylvania State University, and his Ph.D. in Pharmacology from the Milton S. Hershey Medical Center-The Pennsylvania State University in 1990.  From 1990-1993, he was a Pharmacological Research Associate (PRAT) Fellow at the National Institutes of Health focused on neuronal signaling through calmodulin-dependent binding proteins.  In 1993, he joined GlaxoSmithKline, Inc where he is currently the Worldwide Head of Mechanism and Extrapolations Technology Section within DMPK, and serves as the local DMPK Site Head.  His group provides in vitro support for the registration of clinical drug candidates, which includes mechanistic studies on absorption, distribution, metabolism, elimination and drug interactions.  His research interests include membrane transporters that influence drug disposition, application of clinical genetics to drug metabolism/transport, and processes to enhance the development of drug candidates.  He has published more than 50 original research papers and was inducted as an AAPS Fellow in 2004.  Joe is a charter and active member of the International Transporter Consortium (2007-present), which published the ITC Whitepaper in 2010.  He is an adjunct professor at the University of North Carolina, School of Pharmacy (1997-present) and regularly participates on Ph.D. committees (n=14) and teaching graduate courses.  He has also served as the external opponent for two Doctoral defenses at the Uppsala University, Sweden.  Joe is active in the external scientific community and has made more than 100 invited professional presentations. 

Dr. Polli is an active member in the American Associate for Pharmaceutical Scientists.  He has served as the PPDM secretary / treasurer (2005-2009), as a member of the 2004-2006 AAPS Members Group Coordination Committee, has participated in the Visiting Scientist program and is the founding Chair of the PPDM Education Initiative (2006-2012).  Joe is currently the PPDM chair (2013) and will be chair of the 2015 AAPS Annual Meeting.  He is also active in the PPDM Drug Transporter Focus group (2001-current) having served as the focus group chair and having been a co-chair or committee member of the AAPS Workshops on Drug Transport: From Bench to Bedside (2003, 2005, 2007, 2011).  Joe has regularly contributed to programming for the AAPS Annual meeting for both the Drug Transport, Drug Metabolism and the Drug Discovery and Development Interface (D3I) Focus Groups.
Vince Castranova, Ph.D.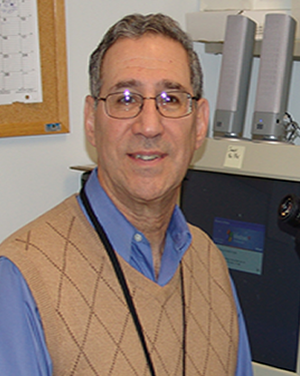 Vincent Castranova, Ph.D., is the Chief of the Pathology and Physiology Research Branch in the Health Effects Laboratory Division of the National Institute for Occupational Safety and Health, Morgantown, West Virginia.  He holds the grade of a CDC Distinguished Consultant. He received the Shepard Lifetime Scientific Achievement Award from CDC in 2008, the Stokinger Outstanding Achievement in Industrial Toxicology Award from ACGIH in 2009, the ATS Assembly on Environmental & Occupational Health Val Vallyathan Senior Investigator Award in 2012, and the Inhalation and Respiratory Specialty Section/SOT Career Achievement Award in 2013.  He is also an adjunct professor in the Department of Basic Pharmaceutical Sciences at West Virginia University, Morgantown, West Virginia and the Department of Environmental and Occupational Health at the University of Pittsburgh.

Dr. Castranova received a B.S. in biology from Mount Saint Mary's College, Emmitsburgh, Maryland in 1970, graduating magna cum laude.  He received a Ph.D. in physiology and biophysics in 1974 from West Virginia University, Morgantown, West Virginia before becoming an NIH fellow and research faculty member in the Department of Physiology at Yale University, New Haven, Connecticut.  In 1977, Dr. Castranova received a research staff position at the National Institute for Occupational Safety and Health and an adjunct faculty position at West Virginia University, Morgantown, West Virginia.  He has served at these institutions since that time.

Dr. Castranova's research interests have been concentrated in pulmonary toxicology and occupational lung disease.  He has been coordinator of the Nanotoxicology Program in NIOSH since its inception in 2005.  He has been a co-editor of four books, has given over 150 invited presentations, and has co-authored over 540 manuscripts and book chapters.
Pravin R. Chaturvedi, Ph.D.
Chief Executive Officer (CEO) of IndUS Pharmaceuticals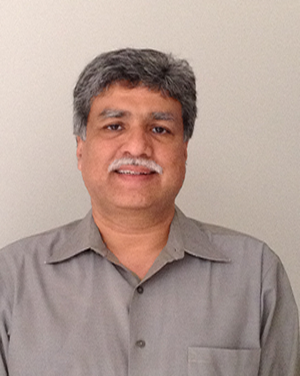 Dr. Chaturvedi currently maintains multiple roles as the Chief Executive Officer of Boston-based IndUS Pharmaceuticals and Florida-based Oceanyx Pharmaceuticals.  He is also the Chief Scientific Officer of San Francisco-based Napo Pharmaceuticals.  He is a serial entrepreneur and has been the founder or co-founder of Oceanyx, IndUS and Scion Pharmaceuticals.  Dr. Chaturvedi is or has previously served on the Boards of Scion, IndUS, Oceanyx, FuelEd, Sindu and TiE Boston.  Over his 25+ year career, Dr. Chaturvedi has participated actively in the discovery and/or development of seven new chemical entities (NCEs) that are currently marketed by various companies.

Napo Pharmaceuticals recently received FDA approval for its lead molecule to treat gastrointestinal disorders.  Oceanyx Pharmaceuticals focuses on the discovery of new drugs from marine bacteria for the treatment of cancer, inflammation and bone disorders based on technology from University of Florida.  IndUS Pharmaceuticals is a cross-border pharmaceutical company focused on the treatment of cancer, diabetes and infectious diseases.  IndUS was acquired Napo Pharmaceuticals in 2007 (a London Stock Exchange company).  Scion Pharmaceuticals focused on the discovery of drugs for neuropathic pain and atrial fibrillation and was sold to Wyeth in 2005. 

Prior to founding Oceanyx, IndUS and Scion Pharmaceuticals, Dr. Chaturvedi, spent several years at Vertex Pharmaceuticals as the Head of Lead Evaluation, where he actively participated in the discovery and early drug development of two HIV protease inhibitors and the first HCV protease inhibitor.  Prior to Vertex, he was in the preclinical group at Alkermes, which focused on delivery of therapeutic agents to the CNS.  Dr. Chaturvedi started his R&D career in the Product Development group at Parke-Davis/Warner-Lambert Company (now Pfizer), where he was involved in the successful commercialization of three new drugs for the treatment of epilepsy and cognition.  Dr. Chaturvedi holds a Ph.D. in Pharmaceutical Sciences from West Virginia University and a Bachelor's in Pharmacy from the University of Bombay.
James W. Simpkins, Ph.D.
Director, Center for Basic and Translational Stroke Research, West Virginia University

James W. Simpkins received his Ph.D. degree under the mentorship of the pioneering neuroendocrinologist, Joseph Meites at Michigan State University in 1977. He then joined the University of Florida when he rose through the academic ranks to a full professorship in 1986. At the University of Florida, he was the founding director of the Center for the Neurobiology of Aging, served as Chair of two departments and was appointed the Frank Duckworth Professor of Drug Discovery in 1996. In 2000, he became the Professor and Chair of the Department of Pharmacology & Neuroscience and Founding Director of the Institute for Aging and Alzheimer's Disease Research at the University of North Texas Health Science Center at Fort Worth. In 2012, he joined the faculty of the Department of Physiology and Pharmacology of West Virginia University and serves as Director of the Center for Basic and Translational Stroke Research. In 2012, he received the Harman Award for Life-time Achievement for Aging Research from the American Association of Aging.

The author of more than 360 publications, his research has focus on the discovery of novel compounds for the treatment of age-related brain disorders, with a particular focus on Alzheimer's disease and stroke. His body of research has resulted in 21 issued patents.