Standardized Patient Program
What is a Standardized Patient?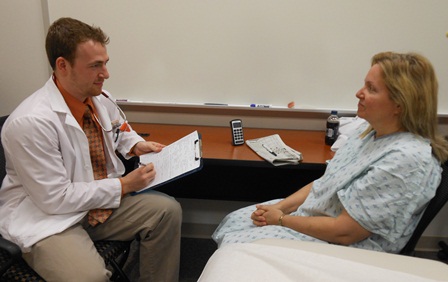 A Standardized Patient (SP) is a real person role-playing a real clinical situation to help medical students learn and/or evaluate clinical skills.
Standardized Patients are people from the community who have indicated an interest and are accepted based on their communication skills.
An SP must be able to:
Portray a patient case scenario
Observe the medical student's behavior
Recall the encounter and complete a checklist
Provide feedback to the student
Our SPs are a supportive group who enjoy what they do because they know it's important to both medical professionals and patients. SPs feel proud of their contribution to medical education.