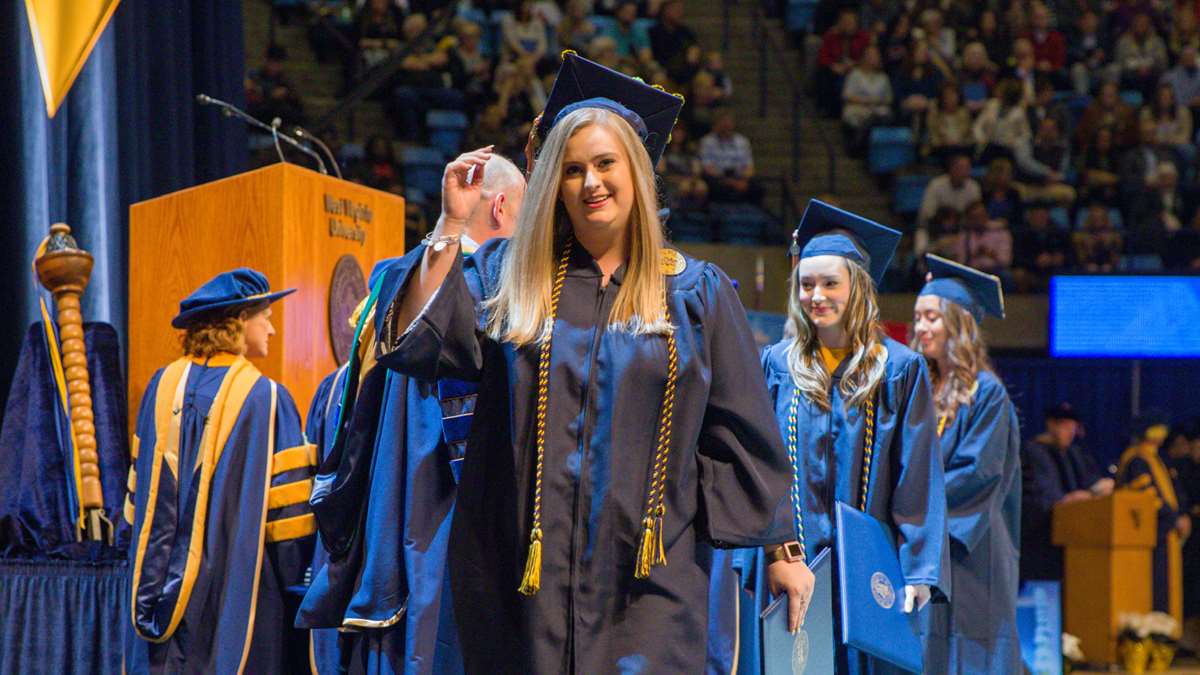 It's all been leading to this,
grads.
Before they don their caps and walk across the stage to receive their diploma, we'd like to showcase some of our students.
Meet the Grads
From Managing an Office to Managing Her Future
Mei Xu loved working in a dental office. There, she built a rapport and understanding with her office's patients. But she wanted to help them even more. Now she's a fully trained dental hygienist and ready to help improve the lives of so many more.
A Perfect Fit for Community Action
Jessica Gill instantly felt at home when she arrived on campus at West Virginia University, but she didn't find her perfect fit in Public Health until her junior year. Now that she has found her passion, Jessica is ready to help people in the community where she grew up. 
Grounded with a Green Thumb
Quintin Brubaker saw green in medical school - so much so he planted the seeds of the Health Sciences vegetable garden. The garden has grown in size to the benefit of him and his classmates.
Traveling the World to Find Purpose at Home
Alexandria Castracane has been all over the world, experiencing in Rwanda and Oman. That global perspective, available to her at the School of Pharmacy, has shaped her to the practicing pharmacist she's going to be.
Turning Tragedy into Purpose
Seth Burk was flirting with the idea of playing soccer - until a condition left him unable to walk. Through his experience in recovery, Seth realized the compassion shown to him was something he wanted to give to others.