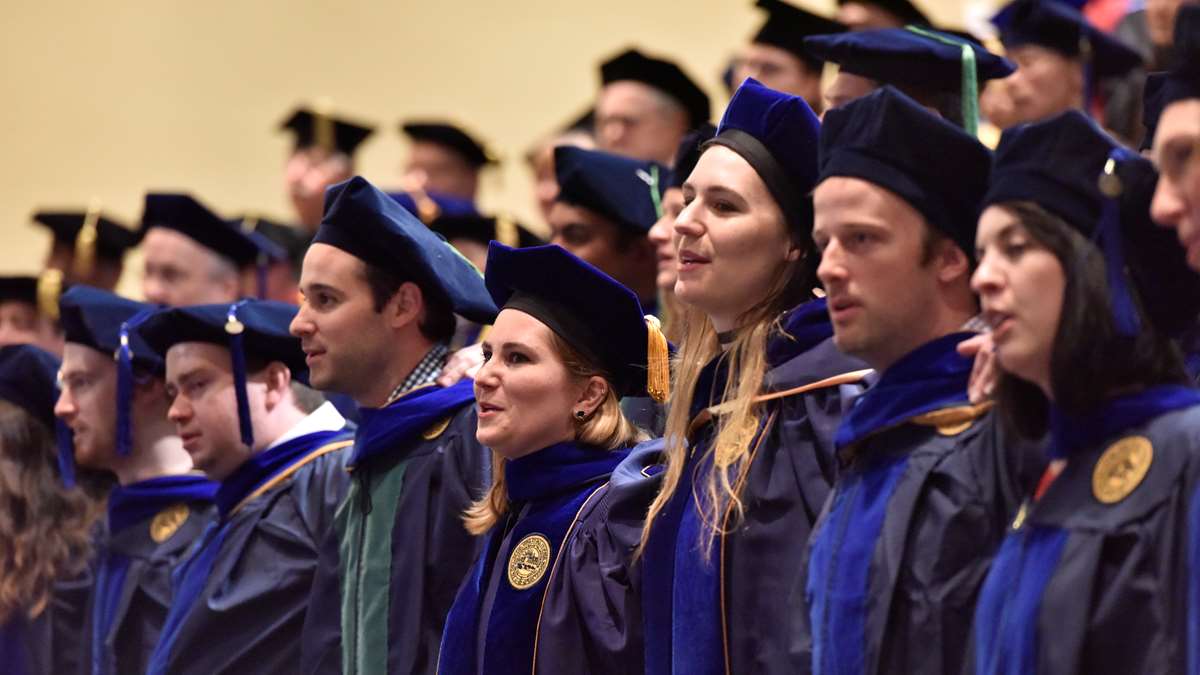 It's all been leading to this,
grads.
Congratulations, students. All of those flashcards, exams, and hours spent in labs have brought you to this moment. Let's Go, Mountaineers.
Meet the Grads
A FAMILY COMMITMENT
Grace Garcia's family didn't have access to great dental care in her native country of Colombia. Her mother, afraid of dentists, suffered from some dental issues as well. This led Grace to help give her mother the smile she never had.
Musically minded
Jonathan Beard came to West Virginia University a skilled musician with a music degree from The Juilliard School. Now he's graduating from the WVU School of Medicine with a focus on internal medicine. 
Upstream thinking to save lives
Elizabeth Claydon was intrigued by Public Health's focus on preventing major problems. Rather than just fixing the immediate issue, can things be done to prevent it from happening again? What caused this incident to happen? What factors led to it happening? For her, Public Health is about making the population healthier by intervening earlier.
A rewarding experience
Erin Barthelmess' family has deep ties to West Virginia University, and she's spent the last eight years of her life training to become the kind of pharmacist she wants to see in the world - caring, understanding and a valuable member of a patient's healthcare team. 
A sense of urgency to help others' lives
Lauren Linton has a unique support system at West Virginia University - her twin sister. After several health incidents in her family, Lauren and her sister have both given themselves to the cause of making other people happier and healthier. Lauren, with her sister, has been able to turn family hardships to a lifelong pursuit of giving back and dedicating themselves to improving the lives of others.