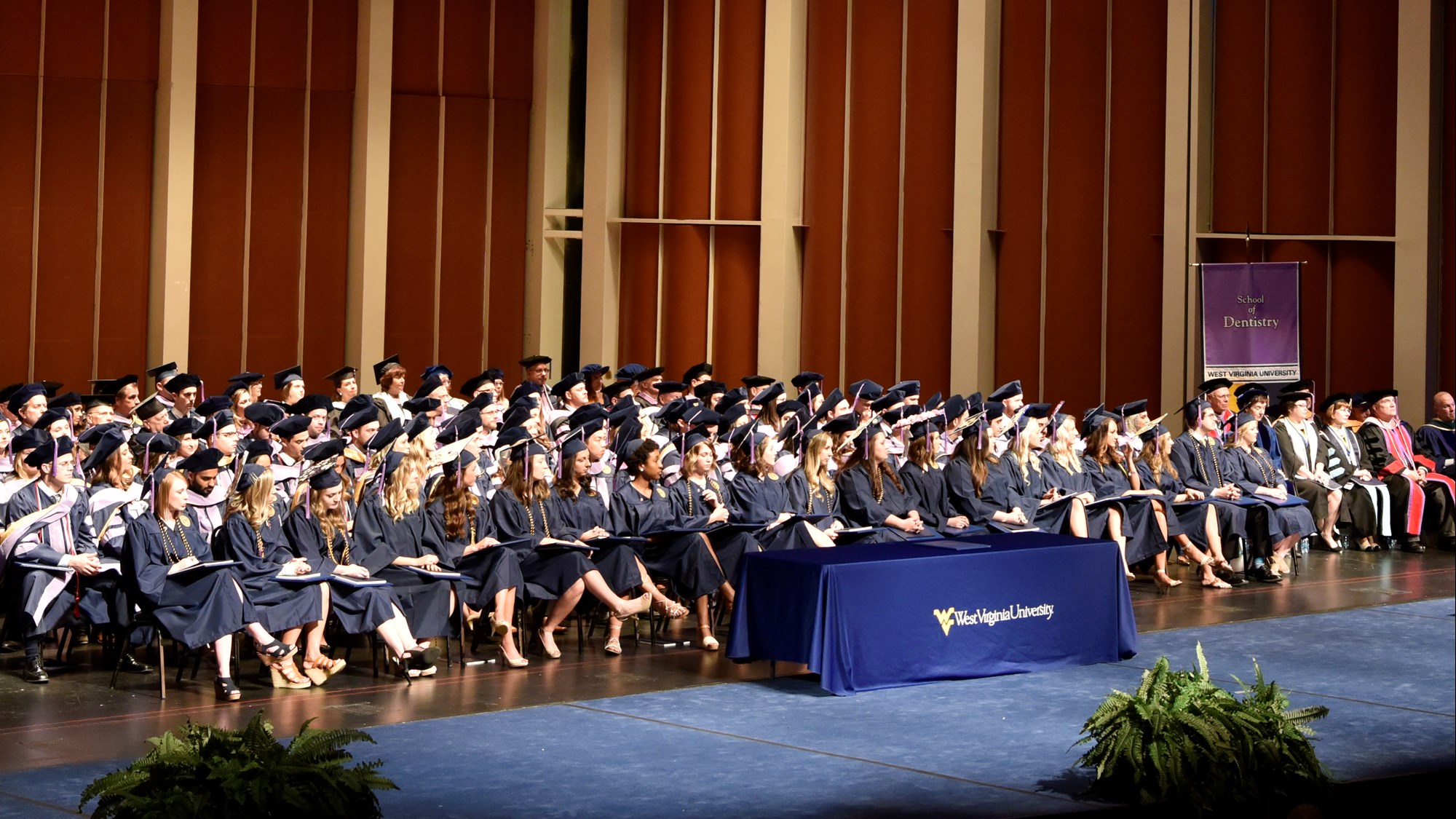 School of Dentistry
It's all been leading to this, grads.
Congratulations Grads
Though we cannot be together, commencement is still worth celebrating. After four long years, we have worked together to become the very best we can be. We have treated patients from all across our local and state area, working to improve their lives and provide the best possible care we can. You are leaving West Virginia University as dental professionals - both dentists and hygienists. 
Let's go, Mountaineers.
Meet the Grads
Looking forward to caring for the community
"My rural rotation experience increased my confidence as a provider and provided far more experience than could have been obtained in the school's clinical setting. "
Drawn to the mission of patient clinics
"Emphasis on patient care was of great importance to me in learning because that's what I'll be doing long term. I was also drawn to WVU because I knew I would have many opportunities to serve the community that raised me, as well as rural communities across the state."
Giving back to the state he calls home
"I like the smaller class size, because you get more experience in the clinic and there are enough patients for everyone to become clinically competent."