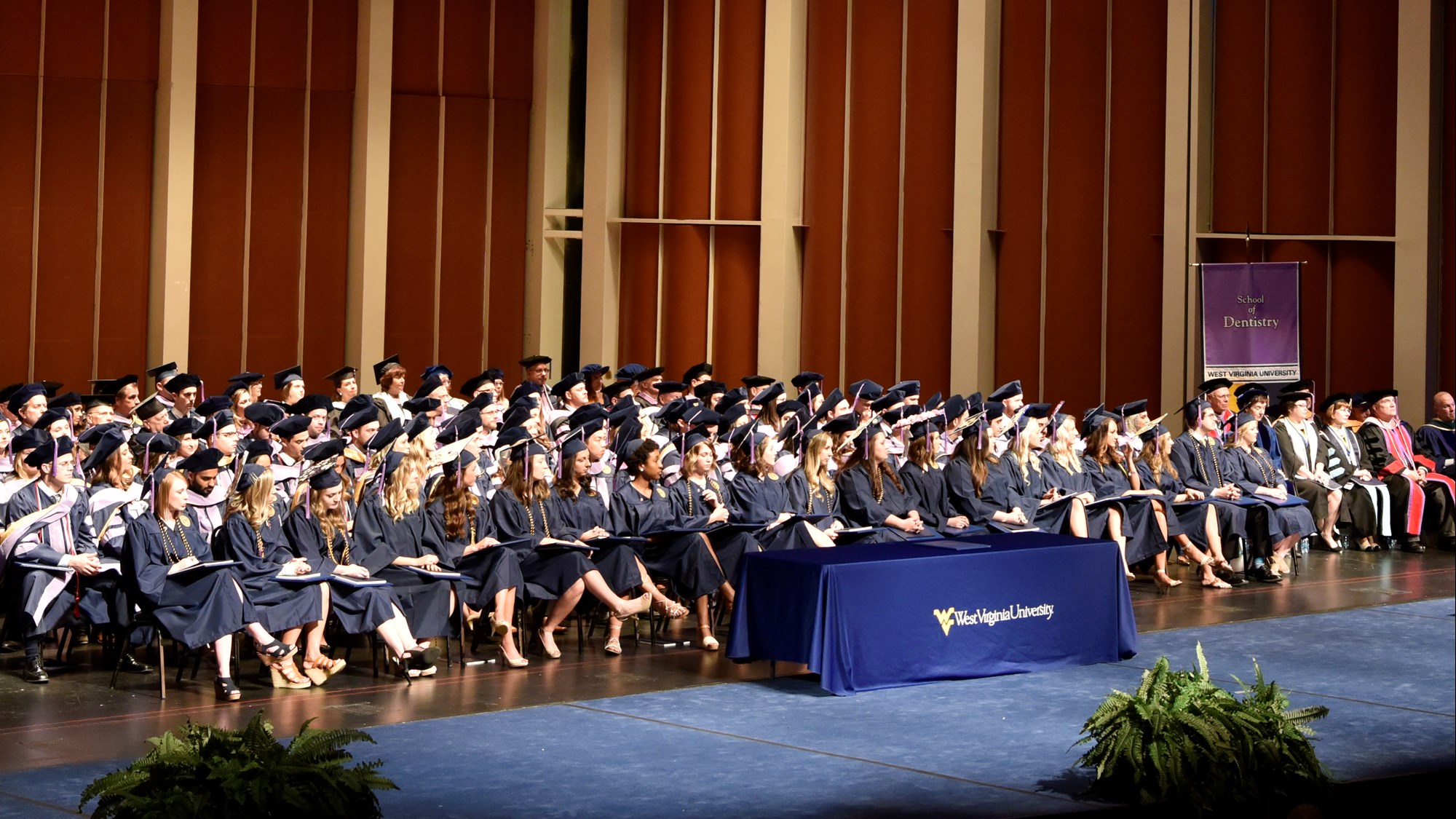 School of Dentistry
It's all been leading to this, grads.
Congratulations Grads
Though we cannot be together, commencement is still worth celebrating. After four long years, we have worked together to become the very best we can be. We have treated patients from all across our local and state area, working to improve their lives and provide the best possible care we can. You are leaving West Virginia University as dental professionals - both dentists and hygienists. 
Let's go, Mountaineers.
Meet the Grads
Expertise factoring into a decision to stay
"I believe periodontics is the perfect blend of dentistry, surgery, and medicine. In periodontics, we can not only change the way a person feels about themselves by helping their smile, but also can help their overall systemic health by decreasing chronic inflammation. I love the relationships I form with my patients and the amount of time I get to spend with them at every appointment."
Once a Mountaineer, always a Mountaineer
"The Center for Research and Education in Technology (CRET) gave me the opportunity to work with cutting-edge dental materials and technologies.  Having exposure to these cutting-edge technologies that the ever-changing world of dentistry has to offer will be extremely valuable to my dental career in private practice."
Giving back to the state he calls home
"I like the smaller class size, because you get more experience in the clinic and there are enough patients for everyone to become clinically competent."