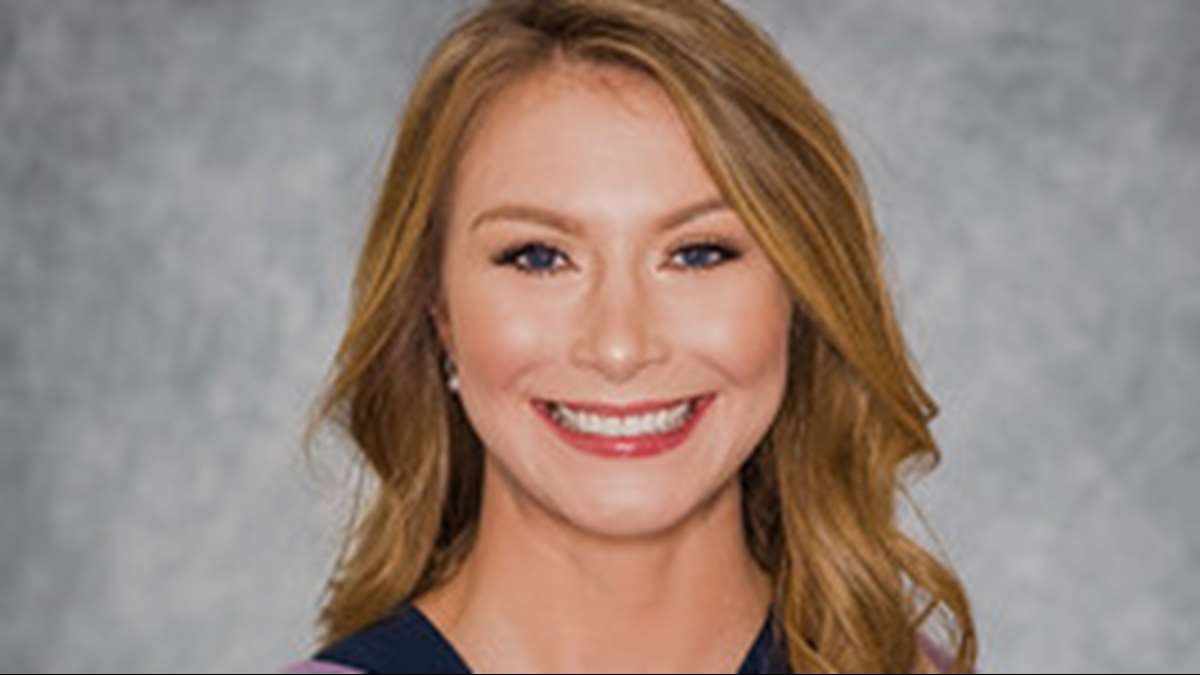 "Emphasis on patient care was of great importance to me in learning because that's what I'll be doing long term. I was also drawn to WVU because I knew I would have many opportunities to serve the community that raised me, as well as rural communities across the state."
What made you want to earn your DDS or BSDH?
From a young age, I knew I wanted to serve others and work in healthcare. When I started looking into dentistry, I fell in love. Working with my hands was a major draw toward the career, and I've always had a sort of engineering mindset which is used a lot in dentistry. I also appreciated the problem-solving component of patient care, in addition to the ability to impact someone's life in a beautiful way. Early on, I was also attracted to the idea of a career that would allow me to not only support my family but allow time freedom to focus on my family life with a very fulfilling work/life balance.
Why do it at WVU?
Morgantown is my home town, so it has always been my first choice when choosing schools to further my education. I've had an amazing resource in my backyard, why leave? However, when I was researching other options, I was actually drawn closer to WVU School of Dentistry due to the clinical focus that far surpasses other programs. Emphasis on patient care was of great importance to me in learning because that's what I'll be doing long term. I was also drawn to WVU because I knew I would have many opportunities to serve the community that raised me, as well as rural communities across the state.
What particular part of our program has been your favorite, and why?
Again, I initially was drawn to the major focus on clinical dentistry that WVU offers and my time in the clinic has proven to be one of my favorite parts. I have been blessed with a fantastic family of patients, and I've enjoyed building relationships with them. I've also loved the relatively small class size at WVU. Our class has been through a lot together, and I love that we've become one big happy, dysfunctional family. Similarly, I appreciate that the small class size has allowed us to have more one-on-one attention from faculty. This has provided me with so many great friends and mentors as I prepare to leave.
What are you proudest of from your educational time at WVU School of Dentistry?
There are so many faculty members I respect and look up to, and I have found some of my proudest moments have been when those individuals who have helped shape me as a dental professional compliment my work. I've also found it to be a very proud moment as the same faculty begin to recognize me as a colleague and allow me to enter into their professional community officially.
What are your plans after graduation?
I love General Practice. There are so many aspects of dentistry that I enjoy, and I appreciate the variety of procedures general practice can perform. I also don't want to single out a particular population to serve, so general practice allows me the opportunity to work with children and adults in all walks of life. 
What is it like to be providing direct patient care after just 2 years into classes?
Providing direct patient care so early is both exciting and overwhelming. I don't think anyone would ever really feel "ready," but for me, it was the perfect time. The point where we entered the clinic, I had worked ten years in dentistry, so I was lucky to at least have experience in patient care when we started. Also, two full years in clinic have been great for building relationships with the excellent patients at WVU as well as faculty. I have a few patients that I've been treating since day one, and it's so bittersweet to leave them. I think the heavy focus on clinical dentistry is one of the greatest attributes of WVU SOD. Although it may seem early to some, it allows us to learn effectively, make little mistakes and then correct them, and gain the confidence necessary when we go out to practice outside of school. 
What school-related events or activities did you enjoy most, and why?
I loved all of the social events with our class. Our first year, especially, we were always doing stuff together, even if it was just giant study groups and holiday parties. I also loved participating in Delta Sigma Delta and was honored to be able to attend our regional meetings; they were always such fun networking events. Finally, I appreciated and enjoyed our yearly invitation to attend the West Virginia Dental Association Annual Meeting at the Greenbrier every summer. Considering I met my fiancé there, I may be biased, still, I think it was an event many of us looked forward to and the special opportunity to be a part of the statewide dental community.
Describe your rural rotation experience and how you think it benefitted you.
I was so blessed with my rural rotation experience. I was able to learn from two talented and well-respected dentists who are pillars of dentistry in the state. The office was excellent, with tons of current tools and materials from which to learn. The staff was so kind and accommodating, and I learned a lot from those team members too. I also loved the community I was able to work in and provide outreach care. My rural rotation provided an eye-opening, reassuring, and confidence-building adjunct to my clinical experience.    
Where will your DDS or BSDH take you after commencement, what are you looking forward to?
I always thought I would live and practice in West Virginia, but as fate in love would have it, I will be relocating to western Virginia. However, I plan to hold both a VA and WV license. I have a deep connection to my state, and I intend to participate in service dentistry and outreach as much as possible in the future. 
What hobbies outside of school do you have?
I love to cook and work on crafty projects. That's something I'm looking forward to reconnecting with more after graduation. 
What is something people would be surprised to learn about you?
Despite the silly little songs I make up and sing in the halls of school, I think my classmates and faculty would be surprised to learn I am classically trained in voice and have sung choral music in nine different languages.
What would you tell someone considering WVU School of Dentistry?
I would tell someone considering WVU SOD that it is a great opportunity. It is a nurturing and homey environment that is also challenging and thorough in the field of dentistry. I would also tell them the school is filled with wonderful people to work with, and I anticipate a very bright future for WVU SOD. I would also tell potential students I feel well trained and appropriately confident as I prepare to enter into real-world practice.