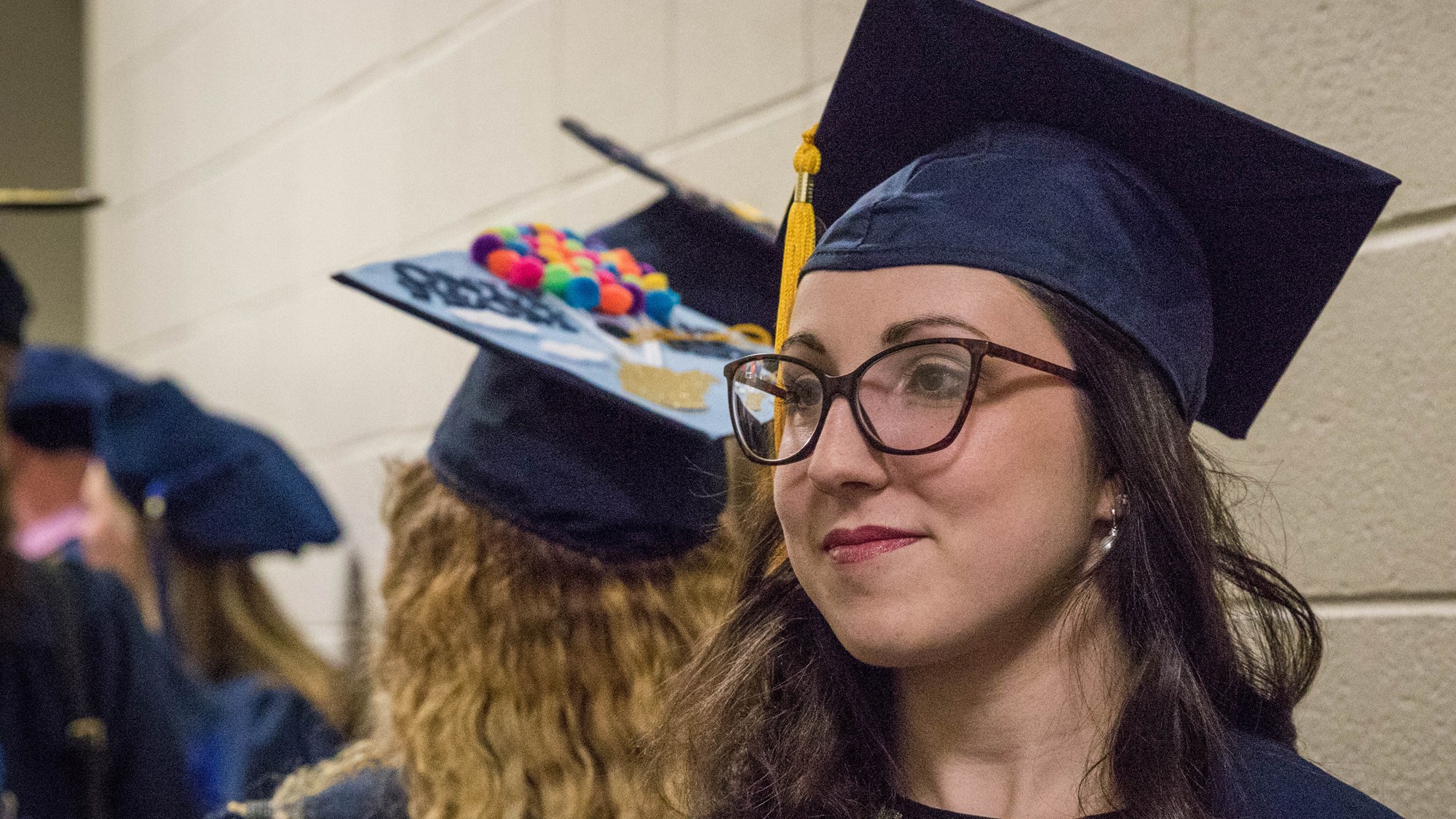 School of Medicine
It's all been leading to this, grads.
Congratulations Grads
This isn't the commencement ceremony we all thought we'd be sharing together. Though our semester has been disrupted by a global pandemic, we have continued to personify the Mountaineer spirit. Together, we have remained resilient, adapting the pandemic and continuing the level of excellence expected from the School of Medicine. You are the future stewards of health care in West Virginia and beyond. Though we cannot be together, this is your day to celebrate. It is your time to acknowledge the incredible work you've done to get to this moment. Be proud. We are.
Let's go, Mountaineers.
Meet the Grads
A return to the mountains and medicine
"I'll be doing a victory lap in Morgantown for my transitional year. After that I'll be heading to Cleveland Clinic for my radiation oncology residency. Go Browns!"
Service to the country and the state
"I feel like I can really educate people why these (pandemic) practices are in place."
A passion for women's health
"Being surrounded by Appalachian culture and having the opportunity to treat this population is really fulfilling. When I was accepted to medical school at WVU, I knew it was the place for me."