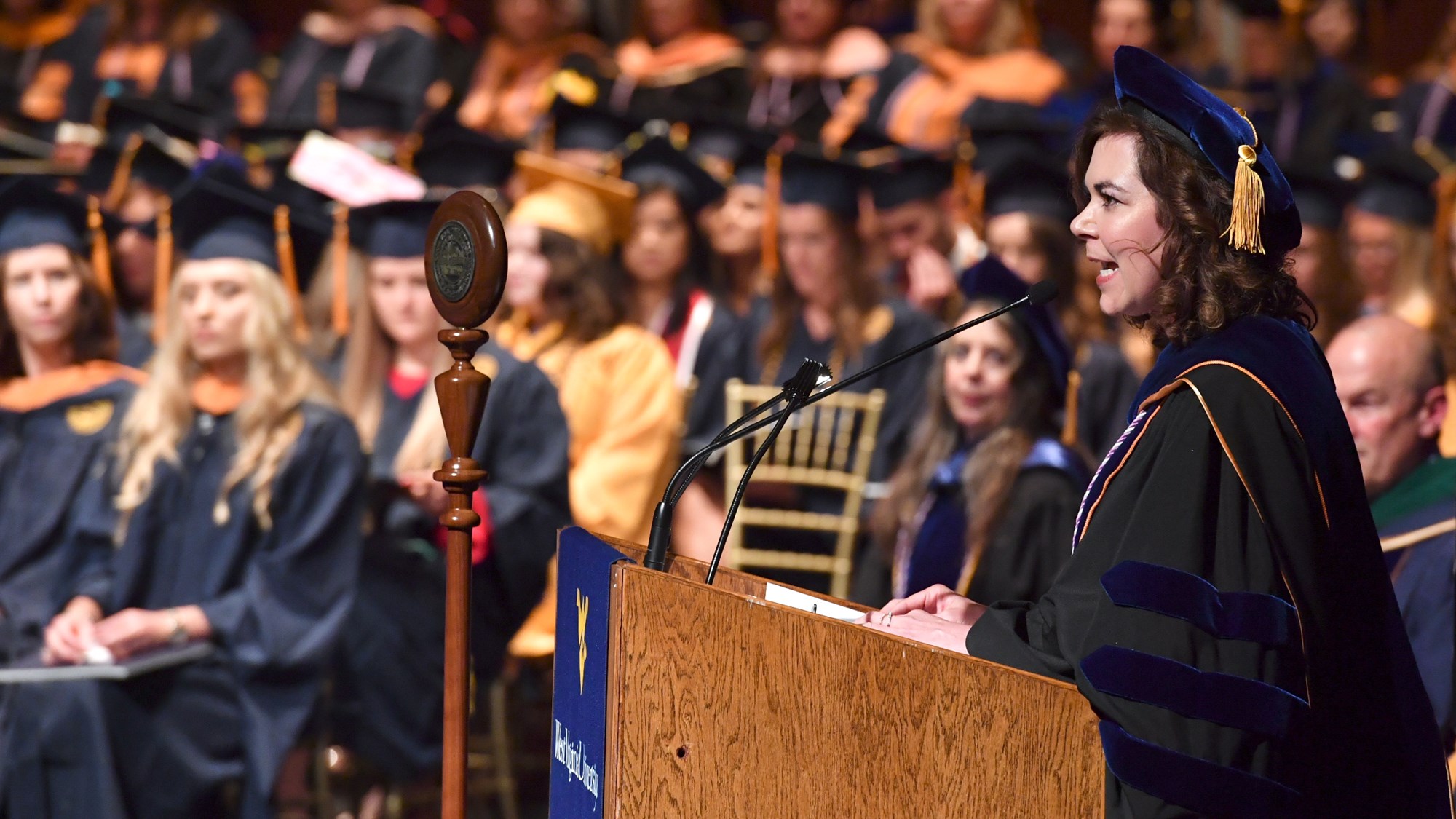 School of Nursing
A historic year for nurses.
You are the future of nursing. Congratulations.
Congratulations Grads
It is a special year for nursing, graduates. 200 years ago, Florence Nightingale showed the true meaning of compassion and laid the foundation for the future of nursing. Ours is a compassionate side of healthcare. We build relationships with our patients and give them comfort and dignity through some of the highest - and lowest - times of their lives. You have learned the skills here to carry that mission into the world, and your sense of purpose will guide you into becoming the best you can be, not just for your patients, but for yourself. You are the future of nursing. Though we can't be together to celebrate right now, we must still celebrate the accomplishments that have brought you here to this moment. Congratulations, graduates. 
Let's go.
Meet the Grads
A call to changing the lives of others for the better
"While working at the World Scout Jamboree in summer of 2019, a team member had a stroke and was coding. I was the recorder on the team. As horrible as the event was, I knew in that moment I choose the right profession, and knew what type of specialty nurse I would work towards. "
'Seeing my mother care for her dying younger sister inspired me a lot to become a nurse.'
"I told myself yes, I want to be a nurse to help others who cannot help themselves when they are sick."
Building relationships with people who need the most help
"Seeing the response of healthcare professions during this pandemic makes me all the more eager to get a job and enter the workforce as soon as possible. Seeing the impact that these health care professionals are having on their communities is very inspiring."