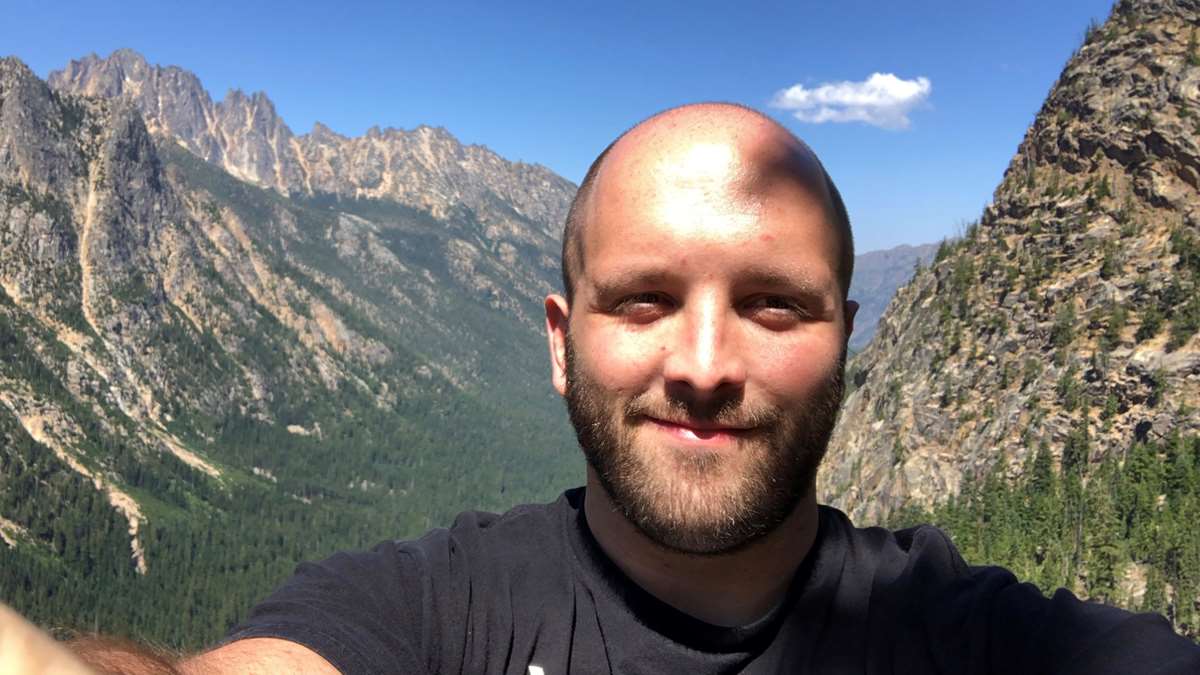 "...public health presents a chance to make a difference in improving the health of generations to come..."
Program: Master of Public Health, Social & Behavioral Sciences
What does public health mean to you?
Public health is the science and study of preserving and promoting the health and well-being of people and their communities on a population level. To me, public health is anything and everything that effects one's health; from advocating for issues of social justice, to identifying and eradicating diseases, to creation of new public policy that aims to regulate hazardous materials and protect the environment. More importantly, for me, public health presents a chance to make a difference in improving the health of generations to come so that they don't have to experience many of the same health issues that so many have suffered from, including friends and members of my own family.
When did you know that you wanted to study public health?
I knew that I wanted to study public health late during my former job as a nursing assistant, which I did for more than 10 years. Working in hospitals, all you really do is treat diseases and ailments after they have already been diagnosed. Public health allows me to get on the front lines and try to help prevent those same issues before they have a chance to manifest themselves into bigger issues.
Why did you choose to study public health at WVU?
WVU was an obvious choice for me. I did my undergraduate studies here and WVU will always hold a special place in my heart. The passion and dedication of the faculty, staff and students and the people of West Virginia has been unlike anywhere else I've ever been. WVU will always be my home among the hills. 
Have you had any particular members of the faculty or staff who made an impact on you while studying at WVU? If so, how?
Dr. Christiaan Abildso has always been a great friend and mentor to me. It came kind of naturally since we come from somewhat of a similar background, but it goes well beyond that. I was in the online MPH program in 2015, but I had to withdraw due to some personal issues. Dr. Abildso stayed in touch with me in the years after I initially withdrew, encouraged me to come back and try again, and even reached out to me to make sure I was okay during the 1,000-year flooding disaster that occurred in South Carolina later in 2015 (that's where I lived at the time). It meant a lot to have someone in the school that cared that much about a then former student – and I know he shares the same empathy and compassion for all of his students and their well-being.
Tell us about your field placement experience.
For my practice-based experience, I am working with the Accountable Health Communities study, which is funded by the Centers for Medicare and Medicaid Innovation and the Affordable Care Act. Locally, it is sponsored by the WVU Community and Rural Health Institute and the Partners in Health Network. The program seeks to bridge the gap between health services offered and any health-related social needs that patients may have while they are attending their routine doctor visits or while they are in the emergency department at the hospital. It has been awesome to see community resources coming together to better serve the health and well-being of the patients and their families more efficiently.
What would you tell prospective students about WVU and the School of Public Health?
There are so many awesome opportunities available here. I know you can find something that will change your life and that has the potential to change the lives of others as well. Additionally, the staff here really engage their students and care about their learning experience. We work hard so we can play harder.
What advice would you give to your freshman self?
I would tell myself not to be afraid to take chances. I skipped out on a lot of opportunities in my earlier years at WVU that could have made such a huge impact on my life. As a Mountaineer, you can't go first unless you put yourself out there first.
What will you always remember from your time at WVU?
The people, the pride, the passion. We all have our differences, but at the end of the day, we're all family and we all support one another. Once a Mountaineer, always a Mountaineer. 
What do you think is the best tradition at WVU?
WVU football games are always a blast. There's nothing like hearing 63,000 of your closest friends locking arms and singing "Take Me Home, Country Roads" after a WVU victory. It literally gives me chills every time. FallFest would probably be my second choice. I can't think of any other school that puts on a concert of nationally renowned touring artists on campus during the first week of classes every year. 
Why should someone choose WVU to study public health?
West Virginia is a perfect case study in public health practice and WVU is the state's land-grant research institution. West Virginia leads the nation in so many health disparities and the opportunities for hands-on learning experiences are endless. The impact that you can have on the health of West Virginians as a public health student are extremely rewarding.