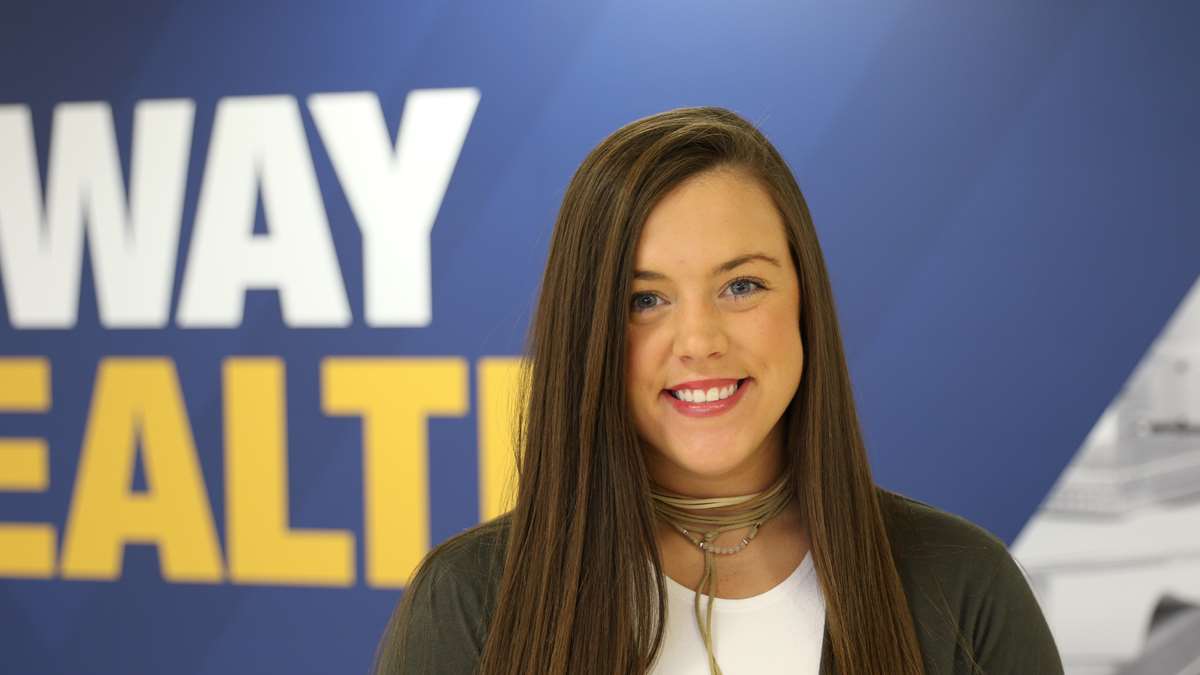 "During my undergraduate and graduate programs at West Virginia University, I have felt nothing less than part of a family."
Program: Master of Public Health, Social & Behavioral Sciences
Why did you choose to study Public Health at WVU?
West Virginia is my home. The West Virginia community is like none other. The environment fosters creativity, acceptance and compassion. During my undergraduate and graduate programs at West Virginia University, I have felt nothing less than part of a family. Throughout this time, I have made many connections, worked with and learned from the wonderful people of West Virginia. This motivates and inspires me to make my state a better and healthier place to live. West Virginia and the University have so much to do with why I am where I am today. This is why I feel that I have a lot to give back to my school, community, state and its people. I would love to be given the opportunity to give back what West Virginia has given to me, a meaning and purpose for my life and my career.
When did you know that you wanted to study public health?
I started the master's program with the intention of following it up with medical school. I did not know much about public health, but I did know that it would be beneficial to my future career as a physician. Little did I know, I would fall in love with public health throughout the first year of the program. Now, I couldn't imagine studying or working in any other field.
What are some unique or interesting experiences you've had during your time at WVU?
During my time at WVU, I have experienced so many exciting things! The one that comes first to mind is experiencing how a pandemic can affect the university in a positive way. I love that our community is coming together (virtually) to support each other!
Tell us about your field placement experience.
For my field placement, I am working with the West Virginia Prevention Research Center and Mindful WV. I am working with these groups to create a school-based mindfulness implementation toolkit. I hope to be able to create something that can be used by all schools in the state of West Virginia (and possibly other states) that can help school administrators and teachers easily incorporate mindfulness practices into the curricula at their schools.
Have you had any particular members of the faculty or staff who made an impact on you while studying at WVU? If so, how?
Dr. Elizabeth Claydon and Dr. Geri Dino have served as both mentors and role models for me. I cannot thank them enough for providing me with opportunities and challenging me to delve further into the field of public health. I also owe a huge thanks to Dr. Hawley Montgomery-Downs for leading me in the direction to apply for the MPH program!
What do you want to do after graduation?    
I was accepted to WVU's Ph.D. Program in Public Health Sciences with a major in Social and Behavioral Sciences. I am so excited to be working with Dr. Alfgeir Kristjansson and the Prevention Research Center starting this fall semester!
What would you tell prospective students about the School of Public Health?
WVU and the School of Public Health are very supportive and welcoming. There is a fit for everyone and the priority is always placed on you! The main focus is for the university to provide the best experience possible for YOU!
What advice would you give to your freshman self?
Oh, the things I would tell her! The main advice I would give myself would be to relax and enjoy the journey. The first year of college is something that can be frustrating for most but it doesn't have to be. WVU offers so many resources to make the experience one of the best in your life!
Why should someone choose WVU to study public health?
WVU's Public Health programs are very student-oriented and innovative. West Virginia is also a great place to be when it comes to public health since we have a great need for public health professionals in the area.
What are some activities you have been involved in while attending WVU?
I am currently serving as the Vice President of Community Service in WVU's Delta Omega chapter, entering my final season on the WVU Competitive Cheerleading team, and working as a Graduate Research Assistant in the WV Prevention Research Center.
Is there something people would be surprised to learn about you?
Throughout my academic career, I have shared with my peers the importance of making time for yourself. One of the first things people notice about me in an academic setting is that I work hard and my plate is very full. But what they are shocked to realize is that outside of school, I always make time for myself. I find that I can be more productive when I take time to release stress by playing with my dog, going shopping, or even just applying a face mask!