Interns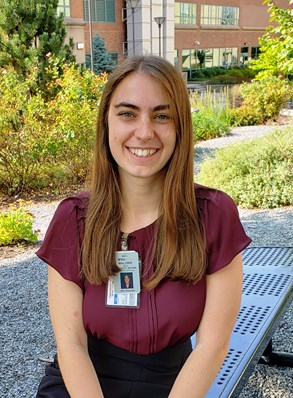 Name:  Malorie Anile
Hometown:  Louisville, Ohio
College:  Ashland University
Family:  I have a wonderful, loving, and supportive family. My mother and father are Denise and Gary Anile. I have one older brother, Gary, who is currently working as a CPA in Cleveland, Ohio. I am lucky enough to have an aunt, uncle, and three (triplet!) cousins who also live in Ohio. The rest of my extended family live outside of Ohio, but we love to get together as often as we can.
Interests:  I love anything that involves spending time with my friends and family. I enjoy spending time outside - especially running through a park, biking, or exploring new hiking trails. I also love to read, watch movies, and listen to music! Baking and painting are also some of my favorite hobbies. I hope to one day add traveling to the list!

Words of Wisdom:  
"Too often we underestimate the power of a touch, a smile, a kind word, a listening ear, an honest compliment, or the smallest act of caring, all of which have the potential to turn a life around." -Leo Buscaglia
"You cannot get through a single day without having an impact on the world around you. What you do makes a difference, and you have to decide what kind of difference you want to make." -Jane Goodall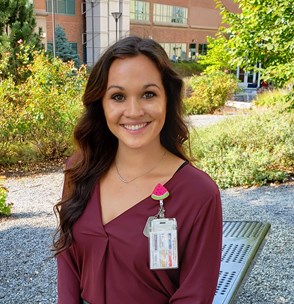 Name:  Lindsey Bonneau
Hometown: Pittsburgh, PA
College: West Virginia University
Family:  I am very fortunate to come from a very close-knit, loving, and very supportive family. Along with my amazing parents, we are a family of five in which I am the youngest of the three children. I have one brother and one sister who is married and who just had the cutest baby boy! I love my family more than anything, without them, I would not have been able to accomplish all that I have thus far.
Interests:  I love going on new adventures, whether it is going camping, hiking, or snowboarding I love being outdoors year-round. I enjoy trying new recipes and finding new ways to alter old ones! I also love decorating and redoing furniture and antiquing in my spare time.

Words of Wisdom: 
You can never have a completely bad day if you show kindness at least once – Greg Henry Quinn
Good things come to those who believe, better things come to those who are patient, best things come to those who never give up – Unknown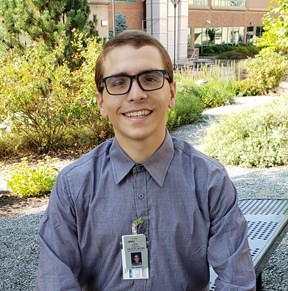 Name:  Levi Johnson
Hometown:  Oroville, CA
College:  California State University, Chico
Family: 
Wife, Melanie Johnson
Cat, Gusteau (Goose) Johnson
Mother and Father, Sandra and Olaf Johnson
Brother, Olaf Johnson II
Interests:  Rodeo, Poetry, Cooking/Baking, Home-brewing, Snowboarding, weightlifting
Words of Wisdom: 
"Life is Choices, not Chances"-Lyle Sankey (World Champion Bull rider)
"Every dietitian does things differently, go with the flow"-Courtney Clark (DPD Director)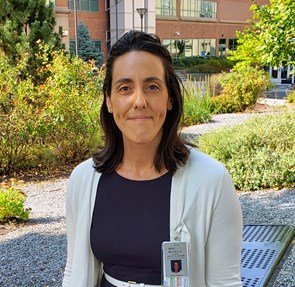 Name:  Michelle Kuimba
Hometown:  Greenville, MI
College:  The University of the District of Columbia (B.S. Nutrition and Dietetics)
Family: My family has grown exponentially since I married my husband Tinashe literally the day before I graduated from my dietetic program in 2018. Though his family is originally from Zimbabwe, Africa, most of them currently reside in the United Kingdom. My father is no longer living, but hails from Las Cruces, Mexico. My mother, who is the best woman I have ever known, still resides in the family home they built in Michigan the year I was born. I have two sisters and one brother all elder to me. I am also fortunate to have been a part of my wonderful work family at the Grand Hyatt Washington D.C. for the past 8 years.
Interests:  In one word: FOOD! Though my career up to this point has been in baking, I love to cook (anything really, but some favorites are Thai, Indian, and currently traditional Mexican food), and of course, eat! My husband and I also grow vegetables in a community garden plot (fun fact: we met on a farm). I love to travel, though I still have never been out of the U.S. (hopefully this year), and so far, my favorite destination has been New Orleans. We didn't make it to all our foodie destinations, so I am looking forward to a return visit. I also enjoy being outdoors running, walking, rafting, or anything that puts me near a body of water.
Words of Wisdom: 
Get a job…. dad I have a job…Get another job! - My dad (Basically, a little hard work never hurt anyone)
In this room you are not one, you are an army- Jose Andres, FNCE 2018
First we eat, then we do everything else- M.F.K Fisher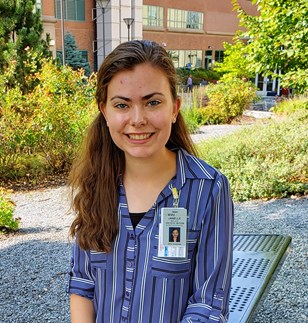 Name:  Janelle Muller
Hometown:  Bellwood, PA
College:  Penn State University (B.S. Nutritional Sciences, Minor in Psychological Sciences)
Family: I grew up in a close knit, loving family with two older sisters and a younger brother. My family lives on a small farmette where I grew up with a variety of animals. My siblings and I helped with all aspects of running and caring for the farm, which taught me about hard work and gave me a love for the outdoors. My father is a professor at Penn State and growing up we took advantage of summers with two six-week trips out west in our RV, and also traveled to Ireland, Puerto Rico, and Ghana. Most importantly my parents shared with me their faith in Jesus Christ and this faith changes how I live my life.
Interests:  I love enjoying the outdoors with friends, whether that's going for a hike, having a picnic, or just sitting in the sunshine. I also enjoy baking (especially if it includes chocolate) and reading. I have a dream of knowing how to play many instruments and so far I know how to play the piano, violin, and most recently the guitar.
Words of Wisdom: 
"And whatever you do, in word or deed, do everything in the name of the Lord Jesus, giving thanks to God the Father through him." Colossians 3:17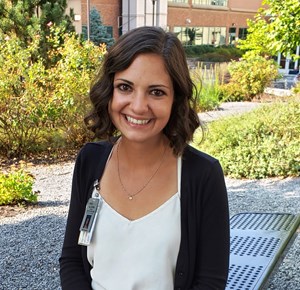 Name:  Allegra Picano
Hometown:  Birmingham, Michigan
College:  Michigan State University – East Lansing, Michigan
Family:  I am extremely fortunate to come from a large, supportive, and tight-knit Italian family. I am so incredibly thankful to have supportive parents that inspire me to work hard and pursue my dreams. I have also been blessed with a younger sister who I also call my best friend! We are extremely close and she never fails to make smile. I truly believe that I would not be where I am today without the incredible support of my family.
Interests:  I love anything involving food! In my free time I like to cook, bake, and try out new restaurants. In addition to food, I also love to run, hike, paint, travel, and spend time with friends and family.
 Words of Wisdom: 
"There is some good in this world and it's worth fighting for" – J.R.R Tolkien
"No one can make you feel inferior without your consent" – Eleanor Roosevelt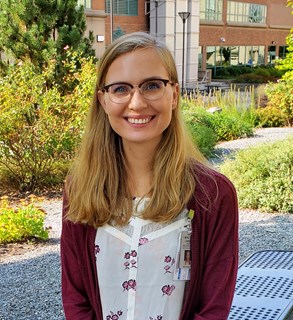 Name:  Lindsay Steig
Hometown:  Osseo, WI
College:  University of Wisconsin – Stevens Point
Family:  I grew up on a small farm in Wisconsin with my parents and three siblings. My older sister graduated from UW – Stevens Point and now works as a Content Editor at Skyward Inc. My younger brother is a student at UW – Eau Claire and is pursuing a degree in history. I also have a younger sister who is a sophomore in high school, and she enjoys horseback riding and participating in equestrian competitions. My mom is a high school guidance counselor and my dad, who has retired from farming, is a substitute teacher. I am engaged (and will be married on June 22nd) to my fiancé, who recently graduated from UW – Stevens Point and will be moving with me to West Virginia. His degree is in communication with an emphasis in public relations, and he is currently working as a personal trainer. I am very lucky to have the family that I do; they are incredibly supportive, and I wouldn't be where I am today without them. 
Interests: My biggest interest, and something I have been passionate about for years, is running. I have finished two full marathons and many half marathons. I will be running the Morgantown marathon on September 22nd and am very excited to see all the sites in Morgantown along the way. I also enjoy cooking and baking. Baking treats for my friends and family (and myself) is one of my favorite things to do when I have spare time. Another thing that I enjoy is taking time to relax and enjoy a good book with a cup of coffee.
Words of Wisdom: 
Something I live my life by is a quote spoken by Elsie de Wolfe: "I will make everything around me beautiful – that will be my life." This quote encourages me to leave people and places happier or healthier than I found them. I think that the world needs more kindness, which I try to give no matter the circumstance