Upcoming Events
WVU Health Sciences Center Faculty Development Program


Faculty Engagement Event, Monday, 9/19/22, save the date
All faculty are invited to attend the Health Sciences Center Faculty Development Program "Faculty Engagement Event" on Monday, September 19, 2022, 8:00 AM to 3:00 PM at the Erickson Alumni Center.

This event is open to faculty on all campuses with emphasis on those who have been with WVU for 2 years or less . . . however ALL are welcome!
This event includes round table discussions on: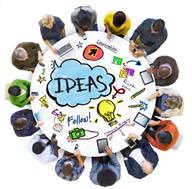 Deciding When to Use Survey Research and Doing it Right
    A Game-Changing Conversation About Inclusive Leadership
    Developing an Education Portfolio
    Generational Learning and Teaching Challenges
    Get Recognized: Turn your Teaching into Scholarship
    Inter-Professional Education
    Types and Use of Big Data for Health Services and Outcomes Research 
    Using Assessments to Enhance Student Learning and Engagement
Presentation on Promotion & Tenure
Panel discussion on Leadership In Education


Buffet Lunch provided.
HSC Library Resource Table will be available.
STEPS (Simulation Center) Resource Table will be available.

Attendee comments from past Faculty Engagement Events included:
Extremely well-run, informative and high impact. Great access to leaders and leadership tips.
Informative, pleasant, good food. Enjoyed meeting colleagues. Seek out opportunities to collaborate w/researchers.
Board range of topics. Like the way this is formatted. Excellent for faculty especially new ones.
Very helpful especially for junior faculty.
Excellent.
Learned new teaching strategies; made new connections.
Well organized event!
Really enjoyed small group size of sessions.
I hope I can come again.
Great event. Thank you! It helped.

Registration form. Please submit your bio in this format:  Name, degree(s), etc.  Sample bio.  Please block your calendar.
Noon Presentations
 Registration Information
ALL WVU FACULTY are invited to contact the Faculty Development office at HSCFacultyDevelopment@hsc.wvu.edu by deadline on flyer.  When registering for a HSC Faculty Development presentation please make sure the date and/or title is included in your e-mail.  Registration is required to receive the Zoom access code.  A reminder with Zoom access information will be sent the day before the session.  Please do not share the Zoom code.  
After you enter Zoom for a HSC Faculty Development presentation click on "Participant" on the bottom of the Zoom screen.  Make sure your first and last name are correct and complete.  If not, please click on "MORE" and "RENAME"  with your full name. 
Recording Access
Noon sessions will be recorded and to gain access to HSC Faculty Development recordings send an e-mail to HSCFacultyDevelopment@hsc.wvu.edu.