Dental students receive WVU Institute for Community and Rural Health scholarships
Students receive financial award for commitment to stay in rural W.Va.
MORGANTOWN, W.Va. – Rural West Virginia holds a special place in the heart of Paul Perrine of Cowen, W.Va., who will graduate from the West Virginia University School of Dentistry next month. And, providing dental care to the state's rural residents is in his blood. That's why it's no surprise that he is one of two dental students to receive a $50,000 scholarship from the WVU Institute for Community and Rural Health (ICRH) for the 2013-14 academic year.
The ICRH awards scholarships to reduce financial debt and enable quality health professionals to practice in rural areas of the state. Recipients are required to practice in a part of West Virginia that is considered either medically underserved or a health professions shortage area. In accepting the scholarship, Perrine and fellow fourth-year dental student Justin Whetzel of Petersburg, W.Va., have committed to practice in a dental health professional shortage area for two years.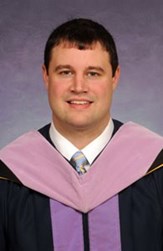 For Perrine, the scholarship is icing on the cake. He was going back to Webster County whether or not he received the scholarship.

"I was born and raised in rural West Virginia," he wrote in his scholarship application, "and that is where I would like to spend the rest of my life."

Born in Charleston and raised in Cowen, Perrine's family roots run deep in Webster County. His parents, grandmother, sister, brother, and aunt and uncle all live there. In fact, his father, John "Chip" Perrine, D.D.S., and sister, Valerie Perrine, D.D.S., 1984 and 2009 graduates of the WVU School of Dentistry, respectively, own and operate Perrine Implant and Aesthetic Dentistry in Cowen.

Caring for Webster County smiles isn't Perrine's only calling. For the past several years, he has donated his time and efforts to various projects, including serving for 11 years as an Adopt-A-Highway volunteer, working on environmental service projects with the Webster County Watershed for seven years, and helping to make mouthpieces for the Webster County High School football team for three years.

After graduating from the School of Dentistry, Perrine will join his father and sister in the family practice, which has long served as a rural rotation site for the School's dental students.

"I would like to positively impact the oral health in my home county," he wrote. "The people are generally sincere, I have a greater opportunity to aid less privileged people, and I enjoy being away from the hustle and bustle of a city."

"We are very pleased that Paul has been named as the recipient for the ICRH scholarship for 2013-14. His return to Webster County to join his father and sister in the practice of dentistry continues a long tradition of supplying WVU trained dentists to the community," David Felton, D.D.S., M.S., dean of the WVU School of Dentistry, said. "We are confident that Paul will distinguish himself as one of the future leaders of Webster County and in the local and state dental community. His clinical training will enable him to continue WVU's long tradition as a land grant University in serving the citizens of rural West Virginia."

Born and raised in Petersburg, Whetzel, like Perrine, has many family members in rural West Virginia.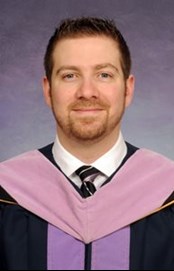 In his application for the scholarship, he wrote about his understanding of a rural West Virginia practice, where the patients can range from influential members of the community to those from lower socioeconomic backgrounds.

"I am professional toward patients, upholding the standards of dentistry. I believe they all deserve the same care and respect," Whetzel wrote. "I grew up in rural West Virginia, so I have and can create rapport with patients in which they trust me and the care that I will give them."

Though he is still finalizing his plans to return to the Eastern Panhandle – with hopes of ending up in Grant, Hardy, Pendleton or Mineral counties – Whetzel is looking forward to returning to rural West Virginia and reaping the benefits of the scholarship.

"I anticipate working in a rural area, and the scholarship will allow me to pay off my debt and allow flexibility in my finances due to my expensive dental loan," he wrote. "(Living in rural West Virginia) is a slower way of life, where you can enjoy one another."

Michael J. Meador, D.D.S., assistant clinical instructor in the WVU Department of Restorative Dentistry, nominated Whetzel for the scholarship.

"Justin has excellent clinical skills with a deep devotion to dentistry," Dr. Meador wrote. "He will be an important and valuable asset to the practice of dentistry. The dental profession and our patients will be in good hands."

Dr. Felton echoed Meador's sentiments.

"Justin will bring an excellent clinical acumen to the Eastern Panhandle region of West Virginia and, like Paul, provide optimum care to the citizens of the state," Felton said. "We are equally proud of Justin's accomplishments while a student at WVU and look forward to a long and successful dental career for both of our soon-to-be alumni."
--WVU HEALTH--
14-057
For more information: Angela Jones-Knopf, News Service Coordinator, 304-293-7087
ajk: 04-15-14