Medical students receive WVU Institute for Community and Rural Health scholarships
Students receive financial award for commitment to stay in rural W.Va.
MORGANTOWN, W.Va. – Garrett Butler, a fourth-year student in the West Virginia University School of Medicine, isn't a West Virginian by birth, but he plans to be one long into the future. This year, he has been named the first four-time recipient of the WVU Institute for Community and Rural Health (ICRH) annual scholarship.

The ICRH awards scholarships to reduce financial debt and enable quality health professionals to practice in rural areas of the state. Recipients are required to practice in a part of West Virginia that is considered either medically underserved or a health professions shortage area.

"One of the most effective ways we can help to improve the health and wellness of West Virginians is to ensure that our best and brightest graduates remain here in West Virginia," Arthur J. Ross, III, M.D., M.B.A., dean of the School of Medicine, said. "The availability of these wonderful scholarships is a great help if we are to achieve this important goal."

Butler, a native of Nebraska, will graduate from the School of Medicine next month and will begin his residency training in Family Medicine at WVU in July. Residency training typically takes three to five years. After that, he will practice medicine in a rural West Virginia community.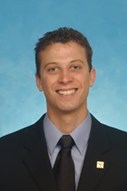 In his application for the ICRH scholarship, Butler wrote about how his love for West Virginia has grown during his time at the School of Medicine. Most recently, he had the opportunity to visit every elementary school in Boone, Braxton, Calhoun, Roane, and Webster counties as part of a research project.

"Over the hundreds of miles covered, hours and hours of driving, gallons of coffee consumed, and smiling faces I met, it only solidified my desire to give back as much as I can to this state," Butler wrote.

There are two other West Virginians who have impacted his decision to live and work in the state – his fiancée, a native of Wetzel County, and his daughter, who was born in Monongalia County.

"I plan on setting my roots down and growing a family here," Butler wrote. "The state has already given me so much, I can only hope to pay it back, plus interest."

For the 2013-14 academic year, Butler received a $25,000 ICRH scholarship in exchange for his commitment to practice in rural West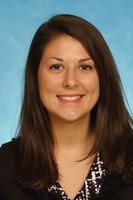 Virginia for one year. Two first-year medical students – Alyson Leo of Elkins, W.Va., and Darrin Nichols of Walker, W.Va. – also received the scholarship.

"These scholarships are an important part of encouraging our students to pursue a primary care specialty. If their debt is so large when they graduate, they may feel compelled to select a more lucrative subspecialty to avoid their loan payments," Norman D. Ferrari, III, M.D., School of Medicine vice dean for education and academic affairs and professor and chair of the WVU Department of Medical Education, said. "The program is also an excellent adjunct to our rural health track as part of a pipeline program to get physicians practicing in rural areas of our state."

"Growing up in a small town has shown me the value of being a part of a tight-knit small community," Leo wrote in her application. "I think that I am a good match for rural practice because I truly want to get to know people and follow their health issues throughout their lifetimes."


Though Walker is his physical hometown, Nichols grew up in the Wirt County school system and calls Elizabeth, W.Va., his hometown as well. He plans to return to Wirt County to practice medicine.

"The members of the communities of the Wirt County area that I have grown to know over my lifetime are incredible people that have contributed copious amounts of time and energy into helping the community grow and thrive," Nichols wrote in his application. "I feel a great sense of gratitude to the people of these communities, and I feel that by practicing as a physician in their area, I would be able to give back just as they have."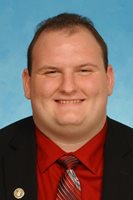 --WVU HEALTH--
14-058
For more information: Angela Jones-Knopf, News Service Coordinator, 304-293-7087
ajk: 04-15-14