Current Activities
Health Sciences hosts healthy living fairs
Healthcare practitioners and professional students from pharmacy, audiology, speech language pathology, music therapy, physical therapy and occupational therapy will be available at various stations to offer free screenings, and answer health-related questions. 
Health Sciences Center Pylons
March 20 from 12:30 - 5:30 pm
Interactive stations will provide point of care testing and interactive displays for staff, faculty and students.  Giveaways and raffle prizes like the Fit Bit Versa will be available for participating.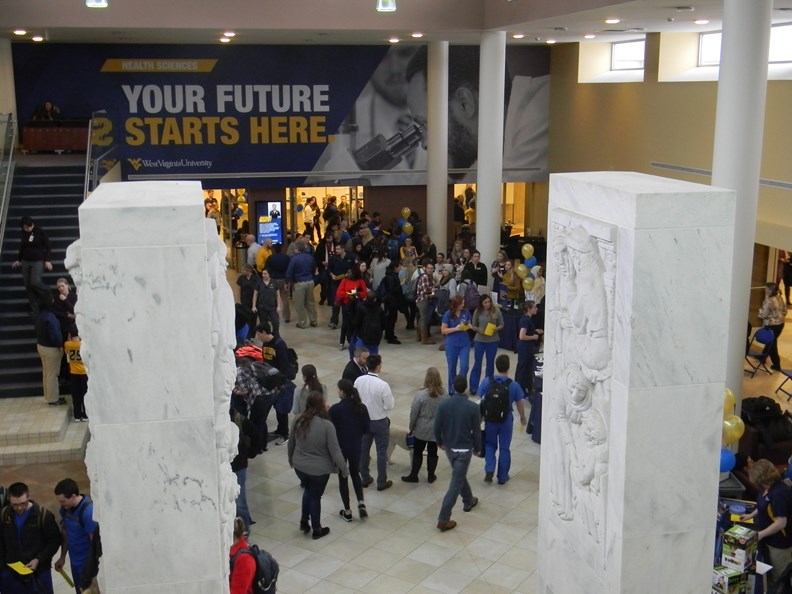 Morgantown High School
February 14
University High School
April 10 & 11
Please contact Amy Summers if you need additional information amy.summers1@hsc.wvu.edu