Interprofessional Rounding Simulation with Students of Medicine, Nursing, and Pharmacy
IPE Rounding at the Charleston Area Medical Center 
Faculty members from Pharmacy, Nursing, and Medicine constructed an authentic rounding experience for small groups. Students were divided into working groups consisting of medical students, nursing students, and pharmacy students.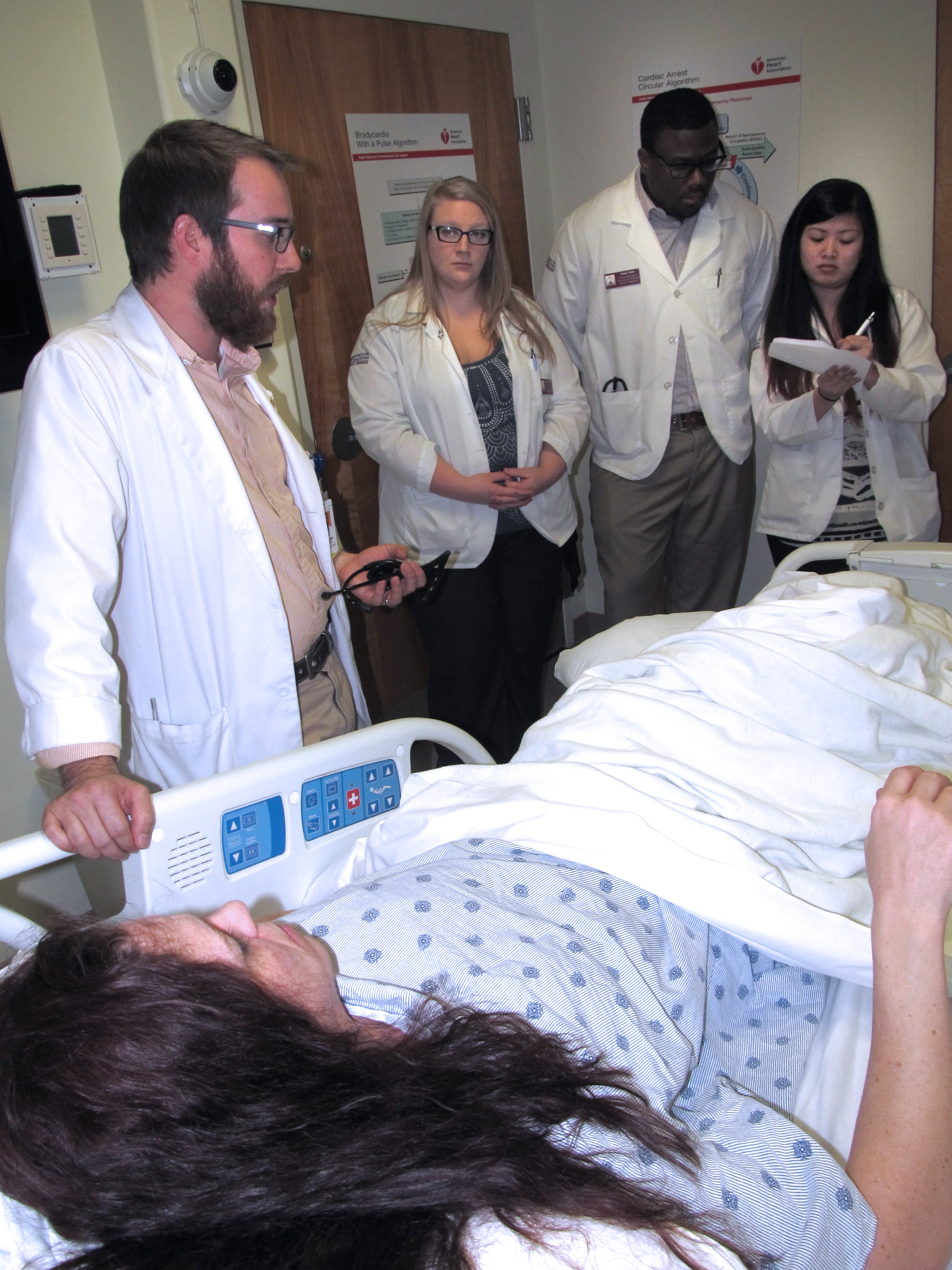 Two cases were presented; an SP who had a bee sting with cellulitis and a manikin with an ischemic stroke requiring ventilation. Both patients had comorbidities to enrich the learning experience.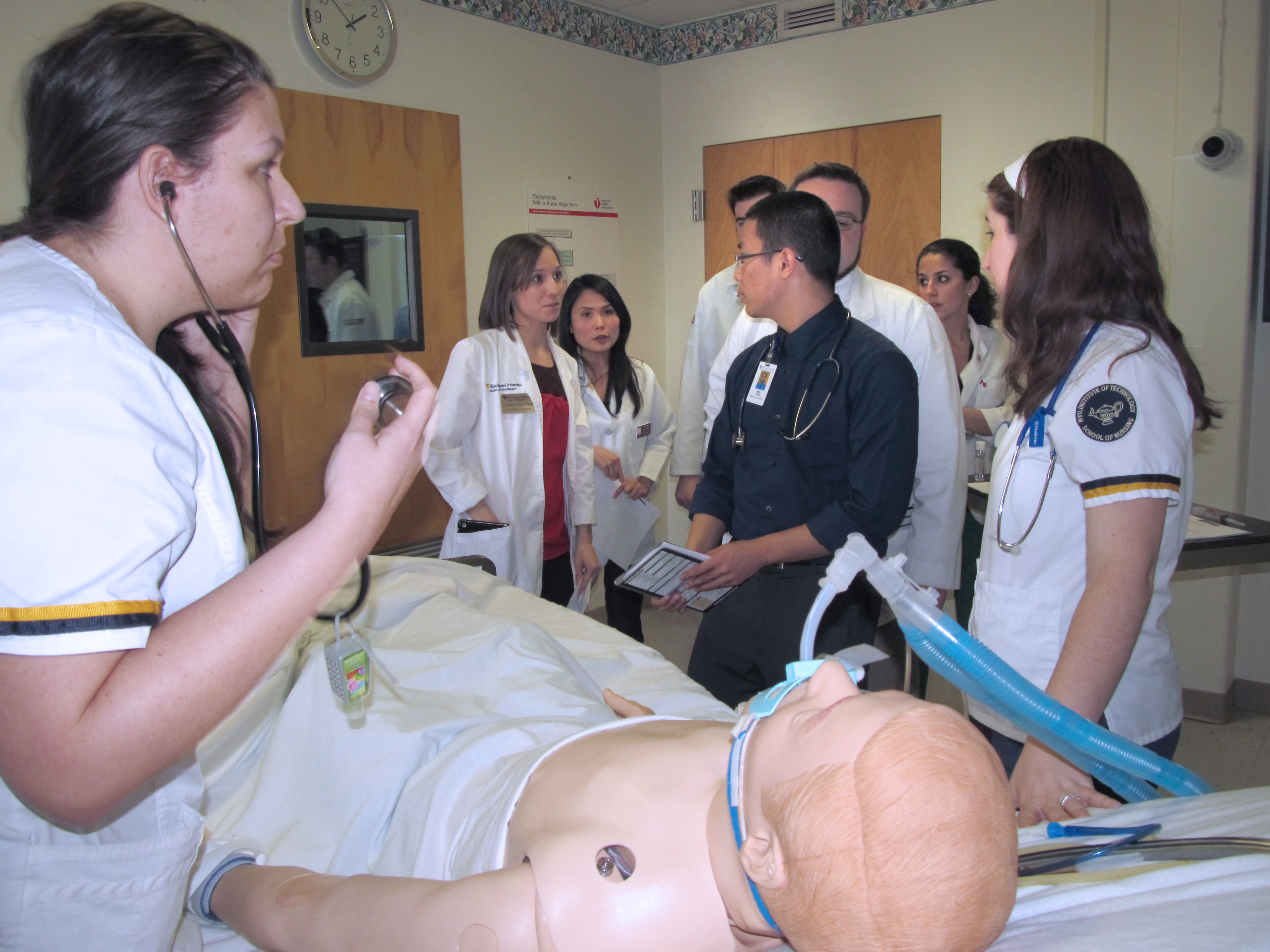 Students were provided with a chart and worksheet for each patient. Pre- and post-tests of knowledge with questions drawn from all 3 disciplines were administered. SPs provided verbal feedback and a group performance checklist. Encounters were video recorded for subsequent review and evaluation. After both encounters were complete, small groups met to develop an integrated care plan. Completion of collaboration and attitudinal surveys concluded the event.