Sally Hodder, MD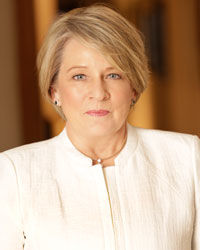 Associate Vice President for Clinical and Translational Science
Director, West Virginia Clinical and Translational Science Institute
Director, Health Disparities Working Group
Education
MD, Case Western Reserve University
Bio
I am a seasoned physician with extensive experience administering large scientific programs and serving as Principal Investigator for several important NIH-funded U awards. From 2003-2005, I served as Vice President of Virology Medical Affairs, Bristol-Myers-Squibb, a position in which I was responsible for administering a $47 MM annual budget and 50-member department that included clinical trials execution and management. In 2005, I was recruited to New Jersey Medical School, in Newark, NJ to build an HIV program in a community where HIV prevalence was nearly 3% but where (at that time) there was not an active NIH Division of AIDS adult trial site. We successfully competed for both NIH supported HIV treatment as well as prevention clinical trial sites and the unit was renewed for funding in 2013. Under my leadership, effective community outreach in Newark, NJ was realized, enabling enrollment and retention of large numbers of trial participants. As Protocol Chair for the HIV Prevention Trials Network 064 trial (a study of HIV incidence and risk behaviors among 2,099 US women), I worked effectively with investigator teams from multiple sites to successfully create and execute this study. In September 2014, I accepted a position at West Virginia University to direct their Clinical and Translational Science Institute and to serve as PI for their Clinical and Translational Research grant, a U54 cooperative agreement with the National Institute of General Medical Sciences, to develop institutional clinical and translational research infrastructure. Over the past year, this program has provided mentoring to a broad range of investigators and has resulted in more than $5 MM new external funding.
Sample Publications
Hodder SL, Justman J, Hughes JP, Wang J, Haley DF, Adimora AA, Del Rio C, Golin CE, Kuo I, Rompalo A, Soto-Torres L, Mannheimer SB, Johnson-Lewis L, Eshleman SH, El-Sadr WM. HIV acquisition among women from selected areas of the United States: a cohort study. Ann Intern Med. 2013 Jan 1;158(1):10-8. PubMed PMID: 23277896; NIHMSID: NIHMS540795; PubMed Central PMCID: PMC4033695.
Hodder SL, Justman J, Haley DF, Adimora AA, Fogel CI, Golin CE, O'Leary A, Soto-Torres L, Wingood G, El-Sadr WM. Challenges of a hidden epidemic: HIV prevention among women in the United States. J Acquir Immune Defic Syndr. 2010 Dec;55 Suppl 2:S69-73. PubMed PMID: 21406990; NIHMSID: NIHMS252990; PubMed Central PMCID: PMC3551266.
Hodder S, Arasteh K, De Wet J, Gathe J, Gold J, Kumar P, Mohapi L, Short W, Crauwels H, Vanveggel S, Boven K. Effect of gender and race on the week 48 findings in treatment-naïve, HIV-1-infected patients enrolled in the randomized, phase III trials ECHO and THRIVE. HIV Med. 2012 Aug;13(7):406-15. PubMed PMID: 22416849.
Contact Info
Email: slhodder@hsc.wvu.edu
Phone: (304) 581-1842