2017 Peter Mucha, Jr., MD Visiting Professor Department of Surgery Grand Rounds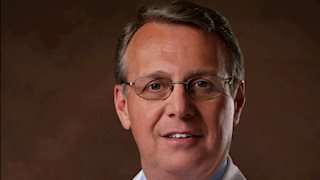 One Nation, One System!
The Learning Center Commons, Okey Patteson Auditorium, Room 1175
Emeritus Professor of Surgery, Perelman School of Medicine
Senior Consultant, Penn Medicine
Dr. Schwab is currently an Emeritus Professor of Surgery and a Senior Consultant for the Trauma Network of Penn Medicine. In 1987, Dr. Schwab established a Level I Regional Resource Trauma Center, Surgical Critical Care Service, the PennSTAR Flight Program and international trauma training programs for physicians and nurses. Dr. Schwab's academic work focused on the care of severely injured patients and developing regional trauma, aeromedical and emergency care systems. He has promoted the concept of connecting the medical resources of large geographical regions by establishing rescue services for the critically ill patient. In 1996, he established the Trauma Network, which provides consultative and long term management services for hospital-based trauma centers. The Network group has extensive experience in building trauma centers and enhancing their operational, clinical and financial performance. Currently, the Network coordinates several centers throughout Pennsylvania and works closely with the Pennstar Flight program to provide critical care aeromedical services across a population of sixteen million people living in Delaware, New Jersey and Pennsylvania.