After Charlottesville: Diversity and Inclusion at Health Sciences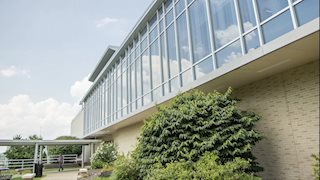 12 noon, Wednesday, September 20
A month after the tragic events on and around the campus of the University of Virginia, the Health Sciences Center and WVU Medicine community will hold a Town Hall Wednesday, Sept. 20 at 12 noon in Okey Patteson Auditorium to discuss what we are doing - and what we can do better - to build and maintain a diverse and inclusive environment for our students, faculty, patients, staff and visitors.
Clay Marsh, MD will moderate the event. A panel of faculty, staff and students from Health Sciences, WVU Medicine, and the WVU Division of Diversity, Equity and Inclusion will serve as discussion leaders.
In addition to inviting discussion at the event, we are taking submissions online.
If you have a question or comment you would like to submit to be considered for the event, please submit it here: https://wvuhsc.wufoo.com/forms/mrubx2j1jky0sq/
If you can't make the event in person, a live stream will be available here: http://health.wvu.edu/live-feed