Albert Wright named COO of WVU Medicine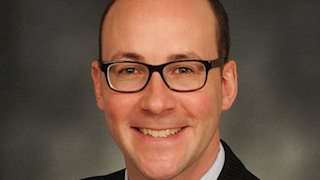 MORGANTOWN, W.Va. – President and CEO of WVU Medicine-WVU Hospitals Albert Wright has been named chief operating officer of WVU Medicine in addition to his current position.
Wright will now have oversight of all WVU Medicine hospital operations across West Virginia. Wright has served as president and CEO of WVU Hospitals for more than a year. He previously served in a variety of senior-level positions at other institutions, including vice president for operations at UPMC Presbyterian Shadyside.
"Albert has distinguished himself as a highly capable and impactful leader who has a deep understanding of clinical operations and how best to improve their quality and efficiency," Christopher Colenda, M.D., M.P.H., president and CEO of WVU Medicine, said. "As our COO, he will have a critical role in shaping our overall growth strategy for the health system and will be the lead executive charged with building a highly integrated network of hospitals and affiliated providers."
WVU Medicine is a statewide health system including seven hospitals with 1,450 licensed beds, 11,000 employees, 900 active medical staff, and 18 related organizations. Colenda said Wright's appointment to COO is meant to help further integrate the health system and position it for long-term success, with the ability to respond effectively to the many current and future challenges in healthcare.
--WVU MEDICINE--
15-171
For more information: Amy Johns, Director of Public Affairs and Creative Services, 304-293-7087
sw: 11-19-15