American Nurses Foundation announces Nursing Research Grants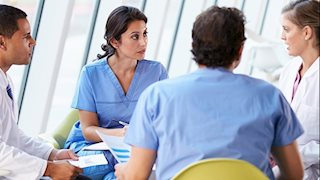 Deadline is May 1, 2016
The American Nurses Foundation would like to announce the opening of the 2016 Nursing Research Grant cycle.
Each year, through the Nursing Research Grants program, the American Nurses Foundation provides funds to beginner and experienced nurse researchers to conduct studies that contribute toward the advancement of nursing science and the enhancement of patient care. Listed below are the specific grants available. Some have research area requirements, and some require or give preference to membership in a specific nursing association. The online application will be available on February 1, 2016. All applications must be completed by 11:59 p.m. on May 1.
A new feature of the American Nurses Foundation's program is support for clinically based research. To support improving the quality of care provided in clinical settings and the integral role nurses play in designing better care, the Foundation will fund studies of systematic, data-guided activities designed to bring about improvement in healthcare delivery funded by the American Nurses Credentialing Center and Stryker Medical.
Apply on line at:
http://anfonline.org/NursingResearchGrant