Andress to present lecture on participatory photoanalytic project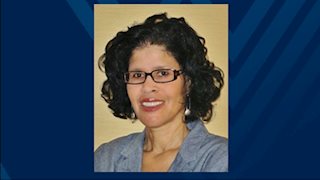 On June 2, Dr. Lauri Andress, assistant professor in the department of Health Policy, Management and Leadership at the School of Public Health, will present a lecture at the University of New Mexico Center for Participatory Research Institute.
Her lecture, "Uneven Power Relations, the Built Environment, and Policy Tools for Community Based Participatory Research," will highlight her participatory photoanalytic project focused on the built environment and population health status of Charleston, West Virginia's West Side. The case study incorporates non-traditional research tools of photoanalytics, GIS mapping and video to support community input to policy-making.
The case study and lecture stems from her ongoing project, "Imagining the West Side: Constructing Health Through the Built Environment," which was exhibited at the WVU Health Science Campus library in April 2017. The exhibit will be on display at the WVU Downtown Library August 9 - September 1, 2017.