April Shapiro to lead BSN Nursing Program at Potomac State College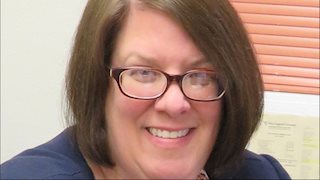 KEYSER, WV -- April Shapiro, PhD, RN, will serve as the Bachelor of Science in Nursing (BSN) chairperson for West Virginia University's (WVU) School of Nursing at Potomac State College in Keyser, WV.
"Having April lead our new four-year BSN program on the Keyser campus is a natural fit," said Tara Hulsey, Dean of the School of Nursing and Vice President of Health Promotion and Wellness, WVU. "Her extensive nursing background, along with her research and leadership experience is exactly the kind of role model we want our student nurses and future nurses to aspire to."
Working under the direction of Dean Hulsey, Dr. Shapiro is responsible for the administrative day-to-day operations of the program, curriculum, committee assignments, teaching assignments, budgeting, and programming, as well as faculty reviews and evaluations.
"This program will bring such wonderful opportunities to our community – for students interested in obtaining a bachelor's degree in nursing without leaving home to do so; for local employers who are in dire need of registered professional nurses; and for our citizens and their health," said Dr. Shapiro. "I look forward to working with both WVU Morgantown and Potomac State College administration to ensure the success of this program."
Dr. Shapiro is licensed as a registered professional nurse in both West Virginia and Maryland. She earned her PhD in nursing from the WVU School of Nursing; her master's degree in nursing education from the University of Maryland at Baltimore; a second master's degree in adult and technical education from Marshall University; her bachelor's degree in nursing from the University of Maryland Baltimore County; and an associate degree in nursing from Allegany College of Maryland.
Dr. Shapiro has been a nurse for 26 years. In her clinical practice, she has worked in areas of orthopedics, oncology, and medical-surgical nursing. Prior to coming to the WVU School of Nursing Potomac State, Shapiro served as the coordinator and department head at the Mineral County Technical Center, School of Practical Nursing in Keyser, where she had been employed since 1998.
She is a member of the Sigma Theta Tau International Nursing Honor Society and Golden Key International Honor Society. Dr. Shapiro has been a member of the Southern Nursing Research Society and has served on the WV Association for Career & Technical Education (ACTE) Executive Board. She has served as both director and president of the WV ACTE Health Science Education, and as vice president of the WV Council for Practical Nursing Education.
Dr. Shapiro's research has been published in peer-reviewed journals and a nursing textbook. She has given numerous poster and podium presentations at state and national conferences. She received the WVU Nursing Alumni Award for Leadership in 2017; was named the WV ACTE Health Science Education Teacher of the Year for 2013 and 2009; and was named the ACTE Region 1 New Teacher of the Year and the WV ACTE Health Occupations New Teacher of the Year in 2002.
"I'm delighted to have Dr. April Shapiro at the helm of the Bachelor of Science in nursing degree here on the Potomac State College campus. Her extensive expertise, knowledge and relationships in the community and region are invaluable to the program. I am confident that under her guidance, this program will be a tremendous success," said Potomac State College President Jennifer Orlikoff.
The WVU School of Nursing's BSN program is recognized by healthcare agencies as providing students with an excellent preparation for the nursing profession. The School boasts nearly 100 percent job placement, more than $1.75 million in research awards and grants, and pass rates for the national licensure exams are 12 percent above the national average.
-WVU-
Check https://nursing.hsc.wvu.edu for the latest news from the WVU School of Nursing
Follow @WVUSoN on Twitter.