Berkeley Medical Center to recognize Alcohol Awareness Month in April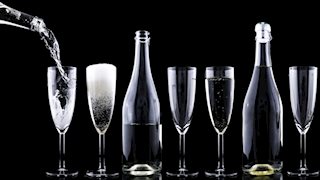 Alcohol-Free Weekend to be held March 31-April 2
MARTINSBURG, W.Va. – April is Alcohol Awareness Month, and this year's campaign theme is "Connecting the Dots: Opportunities for Recovery." WVU Medicine Berkeley Medical Center is joining this national campaign to raise awareness of the critical public health issue of alcoholism and its impact on young people, families, and communities.
On April 7, staff from Behavioral Health Services at Berkeley Medical Center will offer free alcohol screenings from 9 a.m. to 2 p.m. in the hospital's main lobby. Alcohol Awareness Month offers community organizations concerned about individuals, families, and children an opportunity to work together to raise awareness and understanding about the negative consequences of alcohol use and highlight the need for local action and services focused on prevention, treatment, and recovery.
Founded and sponsored by the National Council on Alcoholism and Drug Dependence (NCAAD), Alcohol Awareness Month is a national grassroots effort that has been observed since 1987 by communities throughout the United States to support prevention, research, education, intervention, treatment, and recovery from alcoholism and alcohol-related problems.
Alcohol-Free Weekend, March 31 to April 2, introduces Alcohol Awareness Month. During Alcohol-Free Weekend, NCADD and Behavioral Health Services at Berkeley Medical Center encourage the community to abstain from drinking alcoholic beverages for a 72-hour period to demonstrate that alcohol isn't necessary to have a good time.
There are many ways to enjoy Alcohol-Free Weekend, from participating in outdoor activities with family and friends to rekindling interest in an old hobby to trying mocktails, a refreshing non-alcoholic beverage that can be enjoyed by everyone. Mocktail recipes are available online, simply by googling "mocktails."
If participants find it difficult to abstain from alcohol for the entire weekend, they are urged to call the Alcoholic Anonymous Hotline, 1-800-839-1686, for information on alcoholism.
Behavioral Health Services at WVU Medicine Berkeley Medical Center offers an acute psychiatric inpatient program which provides treatment and promotes wellness through recovery for adults 18 years and older. Partnering with NCADD for Alcohol Awareness Month is one of many ways Behavioral Health Services supports community awareness and wellness. Behavioral Health Services will be offering numerous public awareness and education events during Alcohol Awareness Month.
For more information, contact Valerie Gorman, at 304-264-1000 ext. 33015.
For more information: Teresa E. McCabe, University Healthcare Vice President of Marketing and Development, 304-264-1223