Back to

News
Campo to discuss suicide prevention at Festival of Ideas series
Sept. 11, 4 p.m., Health Sciences Center - Okey Patteson Auditorium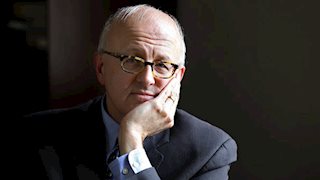 This season's Festival of Ideas at WVU addresses topics at the forefront of the American conversation—from suicide prevention and genetically engineered food to civic engagement and why we should resist hate with free speech instead of censorship.
The series begins on Sept. 11 at 4 p.m. at the Health Sciences Center – Okey Patteson Auditorium with John Campo, MD, highlighting the public health realities of suicide across the lifespan and the rural-urban continuum, as well as the mismatch between the enormous societal impact of suicide and our investment in prevention. The relevance of access to health and mental health services and selected suicide prevention strategies will be reviewed, with special emphasis on prevention efforts targeting rural populations.
Dr. Campo is chief behavioral wellness officer, assistant dean for behavioral health and professor of behavioral medicine and psychiatry at WVU and the Rockefeller Neuroscience Institute.