Colenda named to American Hospital Association Health Care Systems Governing Council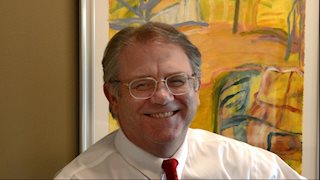 MORGANTOWN, W.Va. – WVU Medicine announced today that its system president and CEO, Christopher C. Colenda, M.D., M.P.H., has been appointed to the American Hospital Association's Health Care Systems Governing Council. His three-year appointment became effective Jan. 1.
According to the AHA, "appointed leaders who represent some of the country's premier health systems govern the AHA's health care systems activities through its Section for Health Care Systems Governing Council. This council actively advises AHA from a systems perspective during decision-making phases on advocacy positions, public policy issues, and member service strategies."
"This is a tremendous opportunity to work with leaders from the nation's leading health systems and to share with colleagues the insights and accomplishments that WVU Medicine has been able to achieve in meeting our mission to serve West Virginians," Dr. Colenda said. "We have much to be proud of, and it is a privilege to represent our organization."
Colenda assumed the role of president and CEO of WVU Medicine in 2014, following his five-and-a-half-year tenure as chancellor for West Virginia University Health Sciences. Prior to that, he spent seven years as the Jean and Thomas McMullin Dean of Medicine and vice president for clinical affairs at the Texas A&M University System Health Science Center.
Last year, he was named to the Becker's Hospital Review List of 100 Physician Leaders of Hospitals and Health Systems. In addition to his role with the AHA, he has served in leadership positions for the Association of American Medical Colleges, the American Board of Psychiatry and Neurology, the National Board of Medical Examiners, the Accreditation Council for Graduate Medical Education, the American Board of Medical Specialties, the American Psychiatric Association, the American Association for Geriatric Psychiatry, the American Medical Association, and chaired the Liaison Committee on Medical Education.
Colenda received his medical degree from the Medical College of Virginia of Virginia Commonwealth University and his master's degree in public health from the Johns Hopkins University School of Public Health. He is board certified in geriatric psychiatry.
--WVU MEDICINE--
For more information: Angela Jones-Knopf, Manager of Media Relations, 304-293-7087