Dare to C.A.R.E.: Sally's Story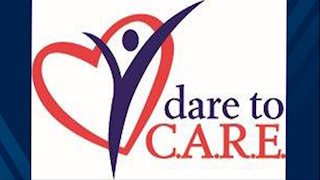 BRIDGEPORT, W.Va. – All it was going to take was 15 minutes — Sally Lockard figured why not. She'd noticed a comment on Facebook posted by a former co-worker mentioning free testing.
On a whim she made an appointment for the screening offered by United Hospital Center through its Dare to C.A.R.E. program. Those 15 minutes may very well have saved her life.
Dare to C.A.R.E. is a complimentary vascular disease education and screening program provided as a cooperative effort between United Hospital Center and the Heart Health Foundation.
The program provides a free vascular screening to any patient over the age of 60 or over the age of 50 with certain risk factors for heart and vascular disease, including smoking, diabetes, hypertension and high cholesterol. Dare to C.A.R.E. also offers screening to all diabetics over age 40.
Actually for Sally, a nurse with UHC for 25 years working now in Behavioral Health, that 15-minute test ran longer.
"During my screening, I noticed the tester kept returning to my left side. She asked someone else to take a look, and finally a third person reviewed the findings. They'd found a large mass that seemed to be an aneurysm," Sally explained.
After consulting with UHC vascular surgeon John A. Adeniyi, M.D., who recommended a CAT scan which was performed the following day, it was determined the large mass was a rare malignant tumor located in her duodenum (small bowel).
"I presented with no symptoms," Sally said. "By the time symptoms would have occurred, the cancer would have metastasized to my liver or pancreas, and this type of cancer does not respond to chemotherapy or radiation."
Sally had surgery in August, which successfully removed the tumor intact without rupturing, which would have, in Sally's words, "seeded it throughout my bowel." Within five weeks, she was back at work — and cancer free. She will have ongoing monitoring, but for now, the prognosis is very good.
"I have chosen to share my journey with the public to encourage them to take advantage of free screenings. I should have been having symptoms due to the size and location of the tumor, but I had no indication anything was wrong. I felt great. I am so thankful for UHC offering this free screening to the public."
In West Virginia, this program is exclusive to UHC, with screenings every Tuesday 11 a.m. to 3 p.m. and every Saturday 7 a.m. to 7 p.m.
At the appointment, a sonographer will conduct a painless, non-invasive ultrasound of your neck, abdomen, and legs. Results of the screening will be mailed to you and your physician after the official reading.
If the ultrasound uncovers disease, you and your family doctor will discuss and decide on a treatment plan that works best for you.
For more information or to schedule an appointment, call 681-342-1365.
About United Hospital Center
United Hospital Center is the result of a merger between St. Mary's and Union Protestant hospitals in 1970. This bold move provides north central West Virginia with a regional community hospital that offers a vast array of services. The new UHC opened in 2010 and is located along I-79 in Bridgeport. The 692,000-square-foot structure rises eight stories. It is designed around the environment with the patient, family, staff, and community in mind—which includes enhanced patient privacy, a high level of technology integration, and improved access to care. The acute care facility has 292 private inpatient rooms and 24 observation rooms with a medical staff that consist of more than 140 primary care and specialty physicians. UHC employs more than 2,000 associates and is a member of WVU Medicine (West Virginia University Health System). For more information about United Hospital Center, please visit thenewuhc.com.
About WVU Medicine
WVU Medicine unites the physicians and scientists of the West Virginia University Health Sciences Center with the hospitals, clinics, and health professionals of the West Virginia University Health System. Together, they are a national leader in patient safety and quality, and are unified and driven by an unbridled passion to provide the most advanced healthcare possible to the people of West Virginia and beyond. WVU Medicine includes the physicians, specialists, and sub-specialists of the West Virginia University School of Medicine; the affiliated schools of the WVU Health Sciences Center; four community hospitals; three critical access hospitals; and a children's hospital, all anchored by a 645-bed academic medical center that offers tertiary and quaternary care.
For more information: Matt Chisler, Director of Public Relations at United Hospital Center, 681-342-1611