Back to

News
Deadline extended for Colloquium for Underrepresented Aspiring Doctoral Candidates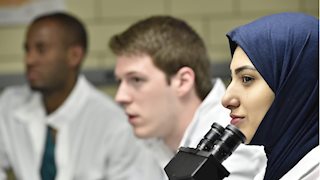 The deadline to apply for the March 22-24 Colloquium for Underrepresented Aspiring Doctoral Candidates has been extended to Feb. 15.
The Colloquium is a competitive preview weekend for students of color/underrepresented students who are interested in doctoral study.
The event aims to familiarize students with the graduate admissions process, academic demands and unique funding opportunities like the Chancellor's Scholarship. Further, the Colloquium will address the questions and concerns unique to students of color.
Hotel accommodation and meals are provided for participants. Participants are responsible for their travel expenses.
Interested students should submit an application by Feb. 15.
For additional information about the application process, contact Shelly Quance, director of the WVU Office of Graduate Admissions and Recruitment, by phone at 304-293-5970 or email shelly.quance@mail.wvu.edu.
For additional information about the event, contact Kirsten Brown-Barnicle, special events coordinator for the Division of Diversity, Equity and Inclusion, by phone at 304-293-7470 or email kbrown30@mail.wvu.edu.