Back to

News
Diversity Week: "Women Beyond Bars" exhibit to be displayed in Pylons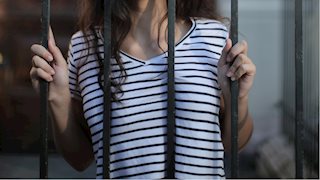 As part of Diversity Week, the School of Public Health is partnering with the Reed College of Media and Honors College to display an exhibit called "Women Beyond Bars: The story behind women's incarceration in West Virginia."
This unique, interactive exhibit will be displayed during Diversity Week, Oct. 11-17, in the Pylons area, with portraits of formerly incarcerated women and a QR code that, when scanned, will trigger a video of that woman sharing her story.
This display will be part of a larger initiative led by the Reed College that includes an installation in the Downtown Campus Library, which will also be featured during Diversity Week, highlighting additional stories and information.
Additionally, exhibit attendees are encouraged to bring book donations to support the Appalachian Prison Book Project in an effort to help the Reed College meet its goal of collecting 100 total books and 50 of the Project's most-needed books by the end of the semester. For book donation guidelines, please refer to this page.
Some additional context, provided by the display:
In 1989, 80 women were sentenced to prison in West Virginia. In 2016, 622 women were sentenced to prison, an increase of more than 677% percent.
West Virginia opened Lakin Correctional Facility, with 302 beds, in 2003, to house the state's increasing women's prison population. By 2019, the facility had expanded to 584 beds and there still wasn't enough room. With Lakin full, another 206 women, more than a quarter of those serving time, were serving their sentences in regional jails without access to trade skills development and some rehabilitation programs.
Women in jails are more likely to suffer from mental health problems and psychological distress than women in prisons and men in either correctional setting. Sixty to 70% of female inmaes in West Virginia prisons were taking some form of psychotropic medication in September 2018.
Eighty percent of women in jail are mothers, and most are the primary caregivers. This greatly impacts children and contributes to the state's child welfare crisis in foster care.
To learn more, visit womenbeyondbars.com.