'Doctors on Call' show to focus on diabetes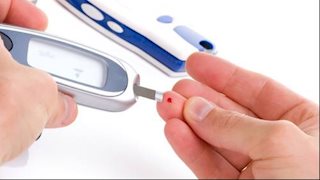 Live show to air at 8 p.m. Sept. 8 on West Virginia Public Television
MORGANTOWN, W.Va. – One in 10 adult West Virginians has diabetes, and another one in 10 is at risk. If you or someone you love is one of those two, be sure to tune into the next "Doctors on Call" at 8 p.m. on Thursday, Sept. 8 on West Virginia Public Television. Get expert advice on diabetes topics such as foot care, medications, and more.
During live interviews, Luke Marone, M.D., a vascular surgeon with the WVU Heart and Vascular Institute, will discuss the benefits of minimally invasive robotic surgery for heart and vascular procedures, and WVU Medicine pharmacist Charles Ponte, Pharm.D., will explore how medications can impact diabetes. WVU Medicine plastic and reconstructive surgeon Cristiane Ueno, M.D., will join us to discuss breast reconstruction options after a mastectomy.
School is back in session, so it's more important than ever to be up to date on immunizations. The DOC experts will have the details. Don't miss the story of Kailynn, a little girl who was born early at little more than one pound and the length of an ink pen, but is now a thriving eight year old.
"DOC Talk," the call-in portion of the show, will provide viewers with the opportunity to ask questions of two WVU Medicine diabetes experts – Jennifer Cheng, D.O., and Jessica Perini, M.D.
Many people know that diabetes can impact foot health. That's true, but we'll show you that "It's No Big Deal" to protect your feet. We'll also show you how diabetes can impact other parts of the body in the "DOC List." The "DOC Demo" will show you the basics of managing your prescription medications, and "DOC in the Kitchen" will offer some food swaps to help you manage your blood sugar without skipping all your favorite foods.
WVU Medicine physicians Carl "Rolly" Sullivan, M.D., and Joe Prudhomme, M.D., will host the show. Highlights will be tweeted live on Thursday evening (@DOCWVU). Viewers can also get updates, suggest topics, and provide feedback anytime on Facebook (facebook.com/DoctorsOnCallWVU).
Now in its 24th season, "Doctors On Call" transitioned from a weekly, half-hour-long, live call-in show to an hour-long magazine style show in 2014. The show airs quarterly.
To see previous episodes, visit wvumedicine.org/DOC.
For more information: Amy Johns, Director of Public Affairs, 304-293-7087