Back to

News
Don't miss the game Saturday - come join our watch party at The Market!
Chick-fil-A will be open from two hours prior to the game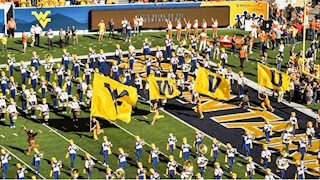 Making time for a Mountaineer game on the weekend can be stressful - especially if you're working, or studying, at Ruby Memorial or Health Sciences Morgantown.
To help get your Mountaineer game fix, The Market at Health Sciences will open at 10 a.m., two hours before Sunday's noon game - with Chick-fil-A open for all your game-day lunch needs.

You can even watch the Mountaineers on one of our brand new TVs, available throughout The Market dining area.

We'd love to see you come out and support your team, and support the team on gameday!