Dr. Michael Ost named surgeon in chief at WVU Medicine Children's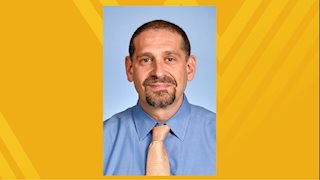 MORGANTOWN, W.Va. – Michael Ost, M.D., M.B.A., pediatric urologist, has been named surgeon-in-chief at WVU Medicine Children's, effective July 1. He is taking over the role from Robert Gustafson, M.D., pediatric cardiothoracic surgeon, who is stepping down as he prepares for his eventual retirement.
"WVU Medicine Children's is honored and delighted to announce the appointment of Dr. Ost as our surgeon-in-chief," J. Philip Saul, M.D., executive vice president of WVU Medicine Children's, said. "Dr. Gustafson has led us well in that role for many years and, as he nears retirement, is handing over the reins to Dr. Ost, who will lead us into the future in our new Children's tower, set to open in late 2020."
Dr. Ost, who is also a professor of surgery in the WVU School of Medicine, joined WVU Medicine Children's on Sept. 1, 2017. He came to Morgantown from Children's Hospital of Pittsburgh of UPMC, where he served as chief of the Division of Pediatric Urology and vice chairman of and associate professor in the Department of Urology at the University of Pittsburgh School of Medicine.
"Just like when we hired Dr. Fawwaz Shaw, my fellow pediatric cardiothoracic surgeon, in 2016, my goal with passing the torch of surgeon-in-chief to Dr. Ost is to make sure there is someone who can carry on the program and to help it succeed, grow, and get better over time," Dr. Gustafson said. "I have the utmost confidence in Dr. Ost, and I know the program will be in good hands."
Ost received his undergraduate degree from the University of Michigan, his medical degree from the Mount Sinai School of Medicine in New York City, and his Master of Business Administration from the Ross School of Business at the University of Michigan.
After completing his urology training at the Mount Sinai School of Medicine, Ost became the first urologist in the United States to complete fellowships in endo-urology and pediatric urology in order to treat the entire spectrum of urologic disease in a minimally invasive fashion. He specializes in the surgical treatment of congenital renal abnormalities, renal tumors, and complex stone disease and is known internationally for his use of robotic surgery for pediatric and adult urological procedures.
Ost presently serves as pediatric urology sectional editor for the Journal of Endourology and has taught numerous courses on minimally invasive surgery in children and adults around the world. He is the primary author of "Robotic and Laparoscopic Reconstructive Surgery in Children and Adults" and is the principal author of 30 book chapters and 60 articles published in peer-reviewed journals.
"I'm grateful for the incredible opportunity WVU Medicine has given me. We hope to continue to grow our pediatric surgical services in our new state-of-the-art facility," Ost said. "I'm looking forward to serving the families of West Virginia, making their children's lives better now and in the future."
WVU Medicine Children's – currently located on the sixth floor of J.W. Ruby Memorial Hospital, WVU Medicine's flagship hospital – provides maternal, infant, and pediatric care for West Virginia and the surrounding region, giving care to high-risk mothers, premature infants, and children with life-threatening conditions through adolescence to adulthood. In 2020, WVU Medicine Children's will move into a new tower and ambulatory care center to be attached to Ruby Memorial. For more information, including ways to support the $60-million capital campaign for Children's new home, visit wvumedicine.org/childrens.
For more information: Angela Jones-Knopf, Manager of Media Relations, 304-285-7259