Faculty, staff and retirees invited to celebrate WVU's 150th Anniversary with colleagues and friends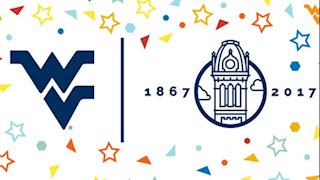 Pylons Lobby, Thur., Oct. 12, 3 to 5 p.m.
All WVU and WVU Research Corporation faculty, staff and retirees are invited to join WVU's 150th Birthday Celebration during three upcoming events. Join colleagues and friends at one of three upcoming events planned at the WVU Visitors Center, the Health Science Center Pylons and the Mountainlair.
Wednesday (Oct.11), 2 p.m. to 4 p.m. – One Waterfront, WVU Visitor's Center
Special guest speaker, Robert Dailey, Professor from the Davis College of Agriculture, Natural Resources and Design, who will talk about the land grant mission of WVU.
Thursday (Oct. 12) 3 p.m. to 5 p.m. – HSC Pylons
Nov. 1, 2:30 p.m. to 4:30 p.m. – Mountainlair, Shenandoah Room
Special guest speaker, retired WVU History Professor Ronald Lewis, who will talk about the history of WVU, with emphasis on the period since World War II.
For more information visit the Events page on the WVU 150th Birthday website.