Fulbright scholar's public health research highlighted at global seminar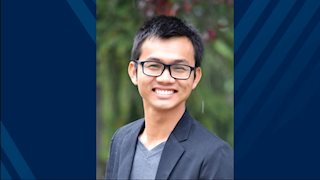 Phat Huynh, Fulbright Scholar and MPH candidate in the WVU School of Public Health, will have his research featured at the 2018 Fulbright Global Health Innovations Seminar in Atlanta, GA, later this month.
Huynh submitted an abstract from his practice-based experience at Oregon Health and Science University during the summer of 2017. For his practicum, Huynh reviewed patients' antibiotic regiments and any side effects experienced during treatment. Huynh also evaluated the compliance of administering doctors as compared to the 2007 American Thoracic Society guidelines.
The poster, "Nontuberculous Mycobacteria – A Rising Disease: Adverse Events Due to Antibiotics and Treatment Adherence," will be featured at the global seminar at the end of February. Nearly 100 international scholars attended last year's Fulbright Global Health Innovations Seminar. Attendees have the opportunity to engage with fellow scholars in addition to global health professionals.
The Fulbright Program is the flagship international exchange program sponsored by the U.S. government and is designed to increase mutual understanding between the people of the United States and the people of other countries.