Back to

News
Garden of Promise opening day celebration announced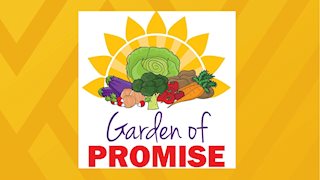 MARTINSBURG, W.Va. – The Garden of Promise is a community garden, where residents of Martinsburg can grow vegetables, flowers, and friendships. It wasstarted by the Burke Street Promise Neighborhood Initiative.
An opening day celebration for the Garden of Promise is scheduled for 10 a.m. to 2 p.m. on April 14. The day will be filled with fun, learning activities for all ages. This event is free and open to all interested in learning more about gardening.
The Garden is a partnership with Habitat for Humanity, Burke Street Elementary School, and the United Way. Newly added to the collaborative are Main Street Martinsburg, Healthy Berkeley, WVU Extension Master Gardeners, WVU Medicine, and the WVU Medicine Center for Diabetes and Metabolic Health.
The purpose of the Garden is to offer space for neighborhood residents to grow their own fruit and vegetables. The spaces are also open to others outside the neighborhood if available. Main Street Martinsburg and Healthy Berkeley were able to secure funding for a high tunnel garden to lengthen the growing season. By adding the high-tunnel garden, the growing season can be extended and open up new opportunities.
The Garden plans to partner with Burke Street Elementary School to allow the students to learn about gardening and grow produce that can be served in the cafeteria. Other possibilities include growing produce that can be sold at the Martinsburg Farmers Market in order to sustain the garden and offer more options at the market.
The schedule of events for opening day includes the following workshops: How to Sign Up for Garden of Promise, 10:30 a.m.; Getting Your Soil Ready, 11 a.m.; How, When, and What to Plant, noon; and Cooking Demo, 12:30 p.m. Other activities going on throughout the day include activities for kids, music by Tony M, a square foot gardening demo, and prize drawings along with plant and seed giveaways.
To learn more about the garden, contact Nathan Fiore at 304-596-6323 or nathan.fiore@wvumedicine.org; Dana DeJarnett at 304-264-1287, ext. 31814, or ddejarnett@wvumedicine.org; or go to the Garden of Promise Facebook page, Facebook.com/MTBpromisegarden.