Back to

News
Global Health offers three learning modules in response to COVID-19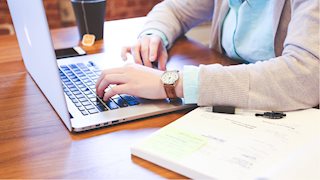 The uncertainty we all face now in confronting pandemic illness is unsettling. Many will experience both deep anxiety and a strong desire to learn more about what is happening.
In response to changes caused by the evolving COVID-19 pandemic and for those who are inspired to broaden their awareness, the Global Health program at WVU Health Sciences invites faculty, staff, and residents to enroll in the three online learning modules of the Clinical Tropical Medicine and Travelers Health course, which is under the direction of Melanie Fisher, MD, FACP, MSc.
Module 1: Introduction to Global Public Health
Consists of 40 recorded lectures on topics such as disaster medicine, the role of women in health, epidemiology of communicable diseases, emerging infectious diseases, trafficking, community approaches to primary health care, and global disease eradication.
Module 2: Clinical Practice in the Tropics & Travelers' Health
Covers clinical tropical medicine by specialty (cardiovascular, respiratory, gastrointestinal, neurological, dermatological, care of bun patients, surgical care), travel medicine (pre-travel immunizations and prophylaxis, returning travelers and travel-related illnesses, immigrant and refugee health), and wilderness medicine (illness related to high altitude, extremes of temperature, aviation and diving medicine, animal bites, venomous insects and animals).
Module 4: Infectious Diseases
Details on a range of infections diseases, including influenza, HIV, hepatitis, tuberculosis, measles, and zoonoses, in forty recorded lectures.
**Module 3: Medical Parasitology & Simulations is a residential module offered only in the summer at the Health Sciences campus.
Modules 1, 2, and 4 are offered online through the SOLE, and all course information, including a full listing of recorded presentations and lecturers, can be found here.
So that we are better prepared to confront anxieties and frame productive learning experiences from our current situation and beyond, the Global Health Program is waiving the registration fee for these online modules (currently $700-$1,600 per learner per module) for WVU Health Sciences employees and residents.
Further, each module of the Clinical Tropical Medicine and Travelers' Health course is approved for continuing medical education (CME) credits. Learners seeking these credits must make arrangements to pay CME fees before enrolling at the discounted rate. Completion of a survey and speaker evaluation for each lecture in addition to a full module review and survey is required for CME credit. Learners who are not pursuing CME credit do not have to pay CME fees and do not have to complete the surveys or evaluations.
All those who are interested must register to obtain access.