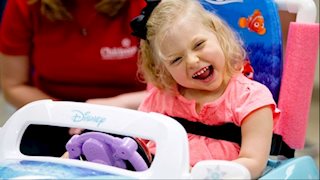 Go Baby Go is a program that began at the University of Delaware under the direction of Dr. Cole Galloway. The program aims to provide modified, ride-on cars for children with disabilities to increase their independence in moving around and exploring their environments while having fun.
The WVU Divisions of Occupational Therapy and Physical Therapy, along with their students and faculty members, wish to bring this project to West Virginia and its surrounding areas. But they need our help!
Check out their AdvancingWVU page here.