Health navigators funding restored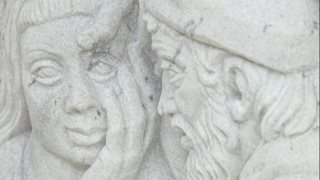 A West Virginia University program that has helped thousands of West Virginians sign up for health insurance has received a third year of funding from the Centers for Medicare & Medicaid Services (CMS). The program serves 29 West Virginia counties in both panhandles and the north central part of the state.
"The WV Healthy Start Navigator Project is already working to help individuals and families be ready for the 2018 enrollment season," said Penny Womeldorff of the WVU School of Medicine. "This year, enrollment will run from Nov. 1 through Dec. 15, only about half the time that was available for signups last year. It's even more important to have the navigators available for people who have questions about how to enroll or how to choose a plan."
The award letter received Thursday at WVU ended nearly two weeks of uncertainty about the Healthy Start Navigator Project's future. The University was notified on Aug. 31 that federal support for the third year of the project would not be available on Sept. 1, as previously indicated. The project was awarded $300,000 from CMS.
Navigators are trained specialists who provide consumers in their communities with in-person help, answering their questions about health insurance and financial assistance options and assisting them as they complete applications for health coverage. Navigators are knowledgeable about the range of health plans available on HealthCare.gov as well as Medicaid and the Children's Health Insurance Program.
The four certified navigators in WVU's program are based in Elkins, Martinsburg, Wheeling and Morgantown. Their services are available to everyone and are targeted to groups that have had difficulty obtaining health coverage, including low income pregnant women, new mothers and families, young adults, college students and recent graduates, seasonal workers and international families.
In the past year, the navigators have directly enrolled approximately 500 West Virginians in health plans and provided one-on-one assistance to more than 2,000. The navigators also provided direct education services to more than 8,000 West Virginians at outreach and education events.
West Virginians with healthcare enrollment questions can contact Healthy Start at (866) 738-4274, or call one of the navigators directly:
Kelly Allen, Morgantown area (304) 598-5150
Carol Bush, Elkins area (304) 614-6848
James Adams, Wheeling area (304) 218-2894
Brittany Watts, Martinsburg area (304) 851-6737
All are now scheduling appointments for 2018 enrollment help.
For news and information on the WVU School of Medicine, follow us on twitter @WVUMedSchool, like us on Facebook or visit medicine.hsc.wvu.edu.
-WVU-
Media contact: Bill Case, WVU Health Sciences, (304) 293-8045 or bill.case@hsc.wvu.edu