Health Sciences Innovation Center to open doors April 7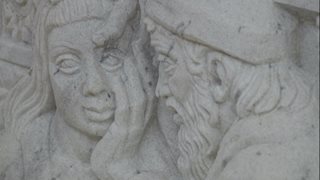 Special guests and fireside chat also planned
Students, faculty and staff are invited to join in the launch of West Virginia University's new Health Sciences Innovation Center, part of the Blanchette Rockefeller Neurosciences Institute. The opening will be held Thursday, April 7 at 4:30 p.m. at the Neurosciences Institute building.
This Innovation Center will serve as the new home of the life sciences technology transfer team, and includes incubation wet labs for WVU's growing roster of life sciences startups. Tour the labs and meet some of the life sciences startups that are beginning to be incubated at the Health Sciences Innovation Center.
Prior to the opening, special guests Max Wallace and Don Lo will help us launch the Innovation Cente with a "Fireside Chat" at 1 p.m. in Okey Patteson Auditorium at the Health Sciences Center.
Max Wallace is Chief Executive Officer of Accelerate Brain Cancer Cure (ABC²) www.abc2.org, an entrepreneurial not-for-profit organization that seeks to develop effective new treatments and hasten the discovery of a cure for brain cancer. Prior to joining ABC², Max was CEO of TheraLogics, an early-stage anti-cancer biopharmaceutical company based on technology developed at the University of North Carolina. He previously co-founded and served as President of Trimeris, a biopharmaceutical company that went public and that created and brought to market the world's first entry inhibitor, establishing a new class of drugs for HIV/AIDS and other viral diseases. Max also founded and developed several other biopharmaceutical companies, including Cogent Neuroscience, Sphinx Pharmaceuticals Corporation (now a division of Eli Lilly & Co); and SARCO (now a part of PPD/Pharmaco).
He also helped build and serves on the board of directors of Humacyte, a tissue engineering company based on the work of Dr. Laura Niklason of Yale University. Humacyte has been recognized as one of the country's ten most innovative biotech companies by Fast Company magazine and recently completed a successful $150 million innovative multi-national private financing.
Donald C. Lo, Director of the Center for Drug Discovery at Duke UniversityDon is the Director of the Center for Drug Discovery and Associate Professor of Neurobiology at Duke University Medical Center. Don has been engaged in basic science and drug discovery research for neurological diseases for over 25 years. He received his B.S. degree from CalTech and his Ph.D. from Yale University, after which he conducted postdoctoral research at the Ludwig Institute for Cancer Research at University College London before joining the Duke faculty in 1992.
In 1998, Don co-founded Cogent Neuroscience, Inc., a drug discovery company focused on developing novel approaches for the discovery and development of drugs for Huntington's disease, Alzheimer's disease, and stroke. Don served as Cogent's Chief Scientific Officer until 2002 when he returned to Duke to establish Duke's Center for Drug Discovery.