Healthy Berkeley, Wellness Center sponsor Walk 100 Miles in 100 Days®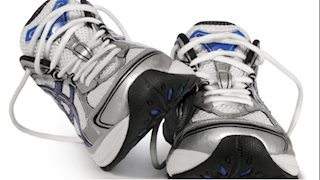 MARTINSBURG, W.Va. – With warmer weather on the horizon, what better time to get out and be active? Walking is one of the easiest and most convenient forms of physical activity. Almost anyone can walk, no special equipment needed.
Healthy Berkeley and The Wellness Center at WVU Medicine Berkeley Medical Center are presenting Walk 100 Miles in 100 Days® to encourage all to get active, get out, and walk. Regular physical activity helps to prevent and/or manage diabetes, heart disease, osteoporosis, and certain cancers; improves strength, balance, and circulation; aids in better sleep; improves mood and sense of well-being; helps to lose and maintain weight and manage stress.
A kickoff event will be held at Main Street Martinsburg's Pet Parade and Easter Egg Roll from 11:30 a.m. to 1 p.m. on March 31 on the town square in downtown Martinsburg. Information about Walk 100 Miles in 100 Days® and other programs will be available.
Information is also available at mainstreetmartinsburg.com, healthyberkeleywv.com, or on facebook.com/HealthyBerkeleyWV. Join others in Martinsburg who are getting active and healthy. All participants who achieve at least 100 miles in 100 days will receive a certificate and be eligible for a random prize drawing.
For more information about Healthy Berkeley, contact Dana M. DeJarnett at 304-264-1287, ext. 31814, or email ddejarnett@wvumedicine.org.
For more information: Teresa McCabe, Vice President of Marketing and Development, 304-264-1223