Back to

News
Holiday Celebration set for WVU Medicine, Health Sciences faculty and staff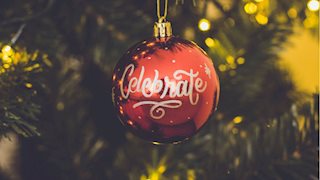 All WVU Medicine and WVU Health Sciences faculty and staff on the Morgantown campus are invited to gather for the annual holiday celebration.
The celebration, set for Friday, Dec. 13 from 2 to 4 p.m. in the Pylons lobby in the WVU Health Sciences Center, will feature hot and cold appetizers, hot apple cider and cocoa, coffee, tea and more.
Attendees are asked to bring their badges to enjoy the holiday treats.
A separate celebration will accommodate night-shift employees on Wednesday, Dec. 11 from midnight to 2:30 a.m. in the cafeteria at J.W. Ruby Memorial Hospital.
Catering for both events will be provided by WVU Medicine Catering and WVU's Culinary Creations. All faculty and staff are encouraged to attend; no take-out will be available.